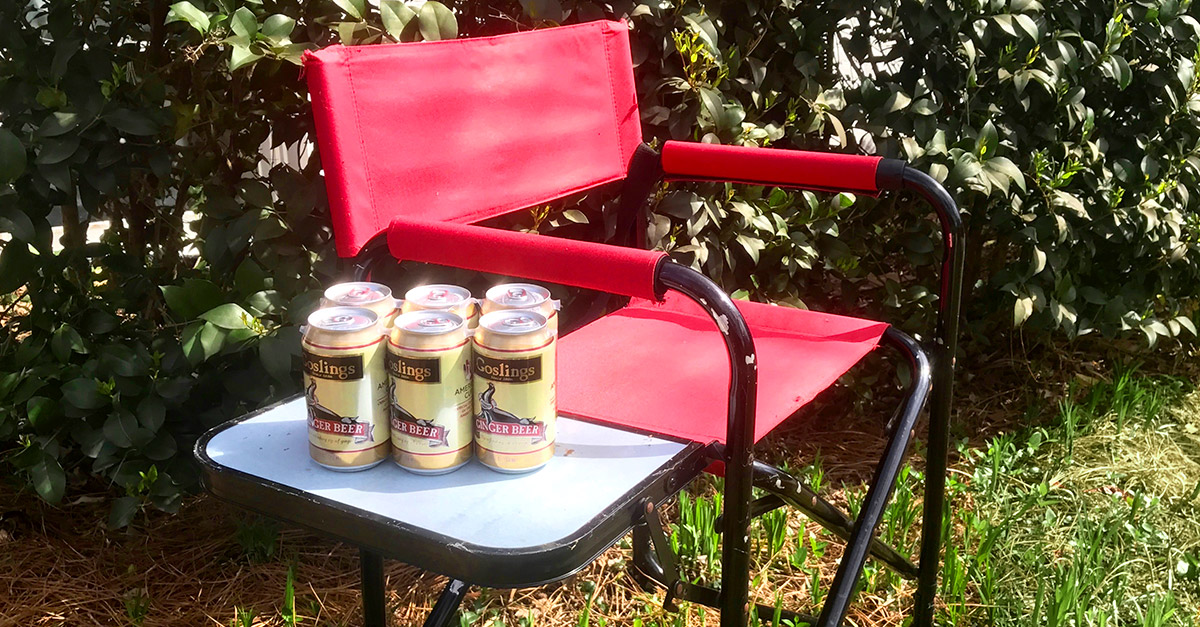 "Hoping for the best, prepared for the worst, and unsurprised by anything in between." ― Maya Angelou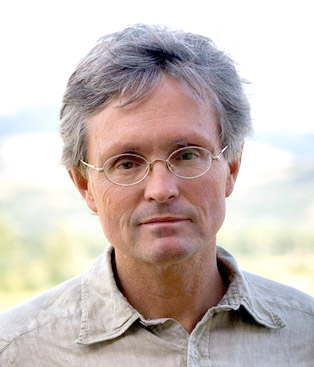 Jeremy Schmidt lives in Wyoming and spends his life in and around the Yellowstone Caldera. That's the supervolcano located below the oldest national park in the world.
The caldera's surface measures 34 miles wide by 45 miles long, but it's even larger below the surface. In fact, the Yellowstone hotspot is the largest in the world.
Few people know Yellowstone country better than wildlife biologist Jeremy Schmidt. Jeremy has spent more than 30 years in the area, working as a winter keeper, park ranger, naturalist, photographer, and author.
I asked Jeremy what he would do if he knew it was about to erupt – to blow. Jeremy's response lingers, "Bruce, I'd set up my lawn chair, grab a six-pack, and enjoy the fireworks! That's our only real choice."
Let that sink in for a few minutes.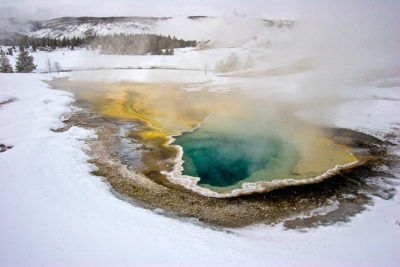 Most of the annual 3.5 million visitors to Yellowstone National Park are, for the most part, unaware of the boiling dangers beneath their feet, but this supervolcano could blow any day.
Of course in geological time, "any day" could be today, tomorrow, or on some Wednesday 10,000 years from now. Geologists take a healthy longer view of events in our world.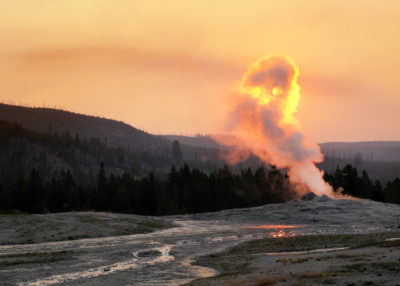 Some see similarities between the dangers of an eruption and the Trump presidency because of the devastation either could bring to our country and the world. Could that be possible?
Michael Moore is so worried about Trump that he says people need to resist Trump with grass-roots organizations and offers a 10-point plan. Moore wants citizens to make their presence known, call congress daily, organize rapid response teams, attend marches, run for office, and more.
Maybe, but it sounds like a lot of work.
On the other hand, The Dalai Lama, who's religion is kindness, says he has "no worries" about Trump, suggesting Trump will become more restrained as he gains experience in office. This reassurance gives me hope, I feel better.
In the middle is Molly Barker of The Red Boot Coalition, her organization believes when we get tired of the overwhelming 'us' versus 'them' rhetoric in politics, religion, race, or gender, we need to find safe places to engage in honest sharing and compassionate listening. Understanding "them" is important, so more honest discussion will be worthwhile.
I'm not sure who's right: Michael Moore, The Dalai Lama, or Molly Barker.
For now I'll go with Maya Angelou's advice, hoping for the best but with my lawn chair handy and a six-pack of my favorite beverage on ice – just in case.
What do you think? Are we in the best of times or the worst of times? Do you plan to kick back, enjoying the Trump Age, or do you believe #RESIST is the only answer?
If you have visited Yellowstone and seen the Caldera did you wonder, as I did, what to do if this is the day? Do you understand the size of the devastation?
As always, the conversation starts here.
"In the ordinary choices of every day we begin to change the direction of our lives." – Eknath Easwaran
Epilogue
Learn more about the repercussions of this supervolcano erupting. Beware, some scenes in this video are graphic. For purely geological details, check out this LiveScience piece.