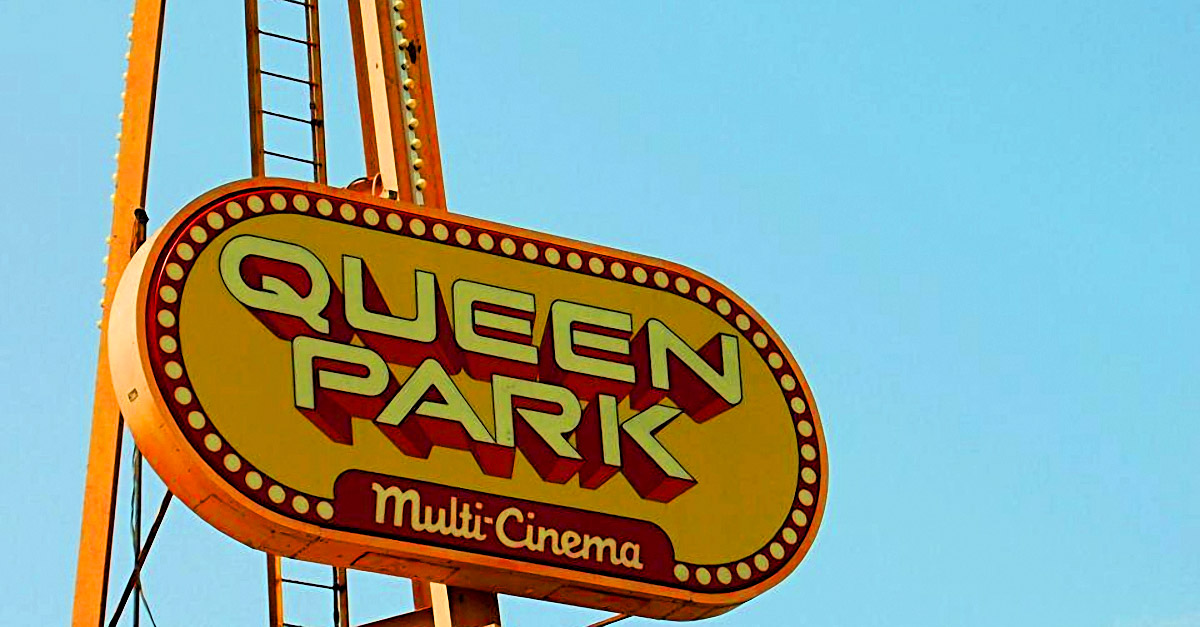 "… she wasn't the only one who wondered … The building had been vacant for four years. Windows were broken out and vagrants were camping inside." – Doug Smith, The Charlotte Observer, February 29, 2004
It had been hard work but the business was prospering. After twenty years of paying rent, it was time to buy a building we could call our own.
We had specific needs for our foodservice sales agency. A professional restaurant-style kitchen, large meeting rooms, and warehouse space with a loading dock were high on our must have list.
Maybe a LEED building, the energy saving new construction certified by the U.S. Green Building Council, was the answer. Being the first in Charlotte to construct a LEED building would make a definite statement.
After buying two acres of vacant land near the airport, I hired an enthusiastic local architect to begin the complicated LEED design and approval process. This building would set the standard for others to follow. We even planned charging stations for electric cars, along with bike racks Remember, this was in 2002.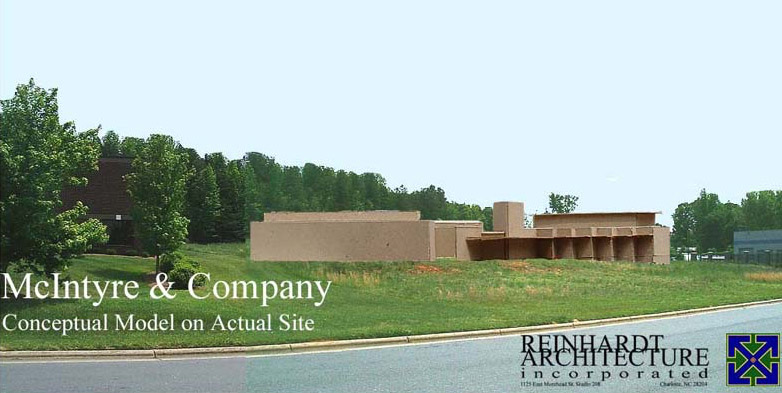 As the scope (and cost) of the project grew, I started to rethink my idea. Was this my best choice?
As a middleman in the competitive food industry, I didn't want to be in the spotlight – instead priding myself on our low cost of operation and the ability to sell in volume – fractions of a cent could add up if the orders kept rolling in.
Pondering my Unifying Principles, I realized the LEED building, even with all the pluses, was not my best choice.
Upcycling – the other end of recycling – was better. Finding a tired building, that others might tear down, and giving it new life with an even higher purpose would be better for the environment – as well as for my bottom line.
My 2002 search took me to an area in Charlotte that today is being branded as Queen's Park.
Of course, I could not see fourteen years into the future – to the day when Old Mecklenburg Brewery, GoodRoad CiderWorks, Sugar Creek Brewing, and Great Wagon Road would be neighbors. Nor could I see that Yoga-on-Tap would be a few hundred yards down the street, all with the historic Queen's Park Cinema sign towering overhead.
With the expansion of Historic South End and the anticipated construction of the Light Rail, my solid brick, rundown building, with its bowed trust roof looked like a great starting point. As Doug Smith said in February, 2004:
"When Bruce McIntyre's wife Joyce saw the south Charlotte building he'd selected for his food brokerage's new home she asked only one question: "Are you out of your mind?""
It was a 20,120 sq.ft. dream, sleeping under five large skylights, each streaming in tons of natural light, but it would take work to be ready for business.
The environmental study found asbestos, five leaking underground oil tanks, and evidence of motor oil having been dumped down the drain in the back work room – not unusual on an industrial site. We completed the clean up and got our "no further action needed" letter from the EPA.
With the building opened up, and the non-load bearing walls removed we could see all the possibilities.
When compete, visitors saw an old warehouse from the street, but once inside they were greeted by modern design, ambient lighting, new plumbing, HVAC, electrical, and energy efficient windows. It was no longer an abandoned sheet metal shop but now a modern functioning work-place.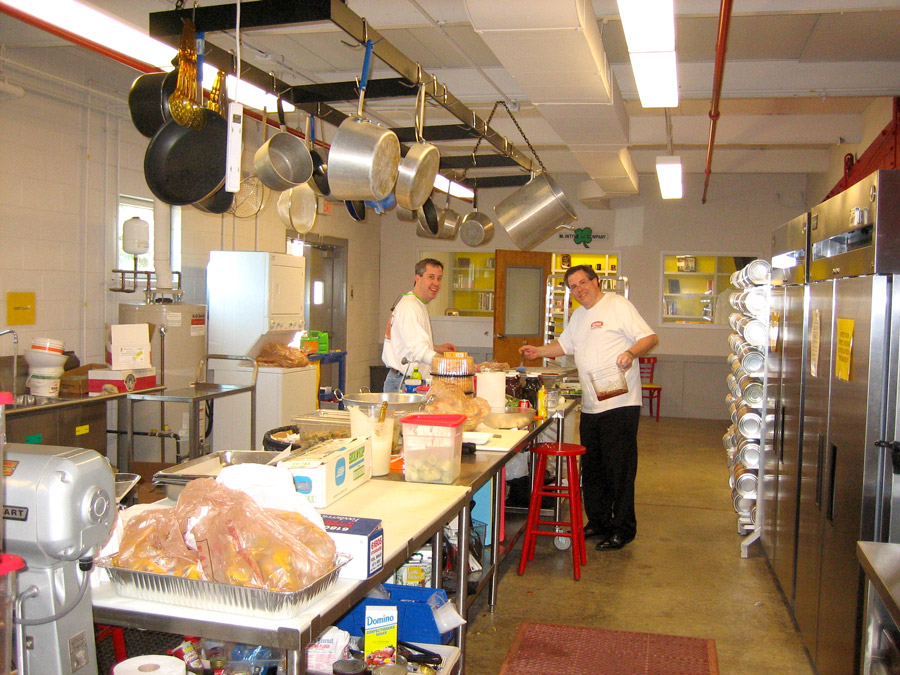 The back workroom became our professional kitchen. There were two wide openings, covered by gravity activated red fire doors, leading into our large Clover Cafe with seating for 150 guests.
We now had everything we wanted and more in our new building. This would serve us well for many years into the future.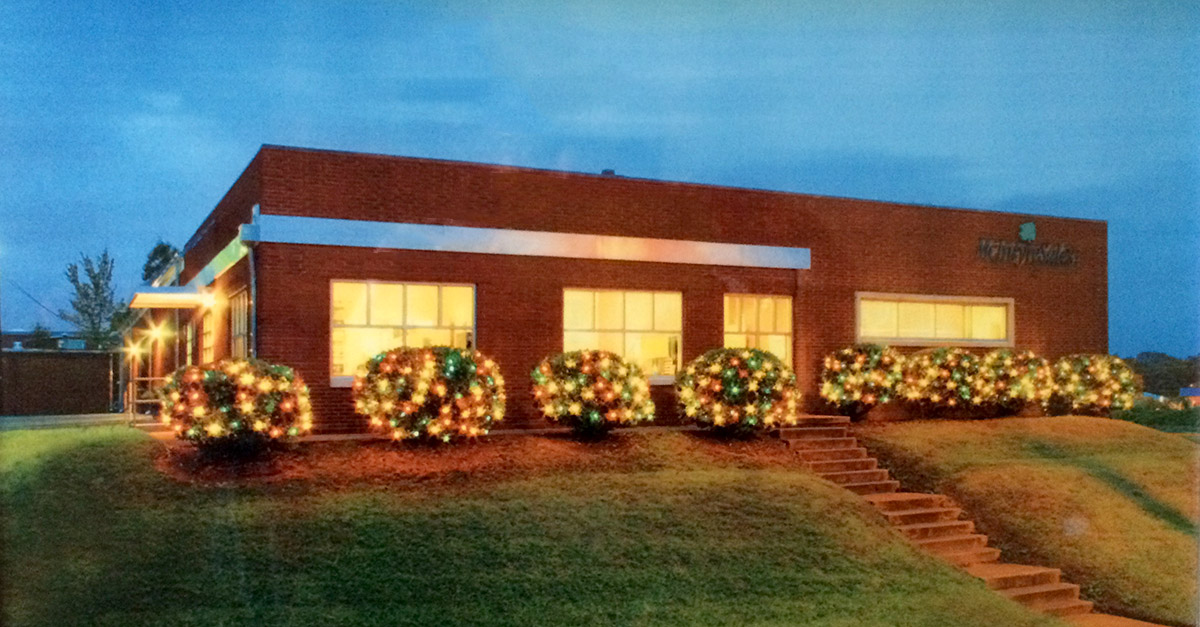 It felt good to save an old building – and be an early adapter of the new Queen's Park community.
We were the first to put up Christmas lights.
I believe a strong city needs the same diversity in age and style of buildings as it does in the citizens. We did the right thing. Can the most environmentally friendly anything be anything that has already paid the price of construction?
Can you tell me about some upcycled things in your life?
Do you know the new Queen's Park neighborhood? Maybe you went to movies at Queen's Park Cinema or the old drive-in? What are your memories of this new / old community?
As always, the conversation starts here.
"In the ordinary choices of every day we begin to change the direction of our lives." – Eknath Easwaran
Epilogue
Yoga on Tap – who knew?