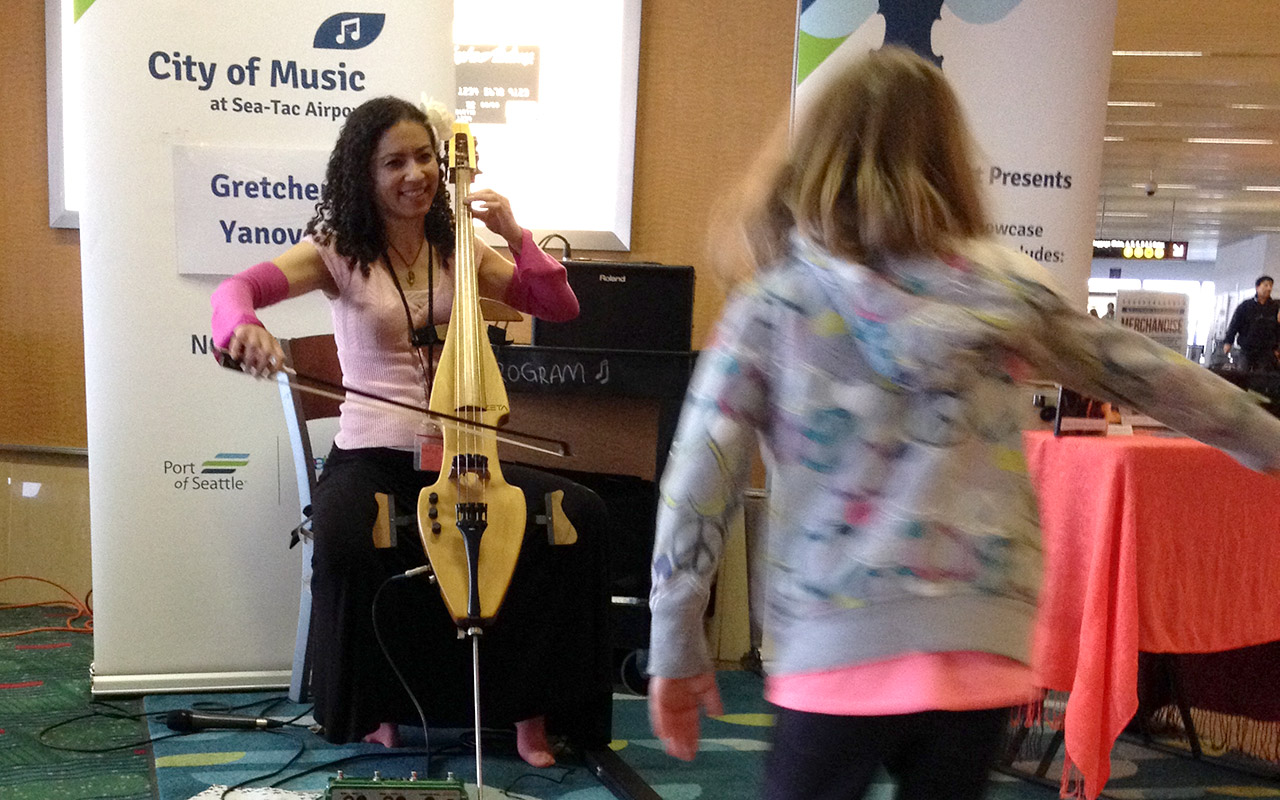 "The real death of the United States will come when everyone is just alike."
– Ralph Ellison, 1961
Airport layovers are no fun – unless they happen at SeaTac.
Thanks to the Experience the City of Music program, the traveling public can enjoy a great layover at this Pacific Rim gateway. The Port of Seattle and the SeaTac merchants offer varied arts programing, including live performances by selected local musicians seven days a week throughout the terminal.
On Sunday, traveling home from Alaska, I met Gretchen Yanover. Gretchen is a busker (aka: street musician) chosen to perform in the Sea-Tac airport.
"I was a busker as a teenager, playing with a string quartet at the Pike Place Market. It was a great summer job – it was fun getting to know the culture of the market life and making music with my friends. I have traveled with my cello as a street performer; once to Montreal for a month and another time to France and Spain. Carrying a cello around the streets is a great way to meet people!"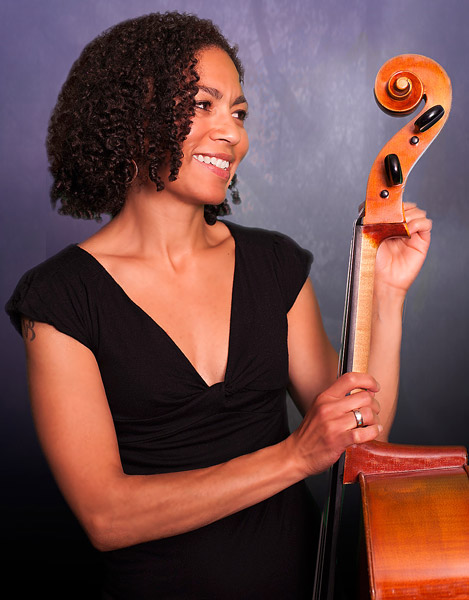 When Gretchen got a job with Northwest Sinfonietta, a serious classical gig, she stopped her street performing. She thought high-brow musicians didn't do the street thing but…
"Now, doing my music at Sea-Tac is the perfect bridge between the busker world and classical concert hall."

"I love that travelers who would not normally hear my kind of music are exposed and touched by something new. I love the accessibility and the informal, approachable setting. People can stop or not, and stay for as long as they want or not. I love that kids listen and move and express! I think it's great that people can show their appreciation in different ways which are all valuable, including paying attention, or giving some money, or buying a CD, or a combination of all …"
Since my return home, I have almost worn out Gretchen's two CD's and will need to order replacements or download some tunes soon. I will keep up with Gretchen on FaceBook as well.
Take a break with me and enjoy Gretchen for a moment:
"The smiles, the kind words, the hand to the heart, and the offerings toward my "daily bread" are all fantastic."
Gretchen wants the same world I do. "…where people are kind to each other…where our environment matters; where rules are fair to everyone."
"The idea of lots of folks supporting artists with "little bits adding up to a lot" holds with my other ideas, like "many hands make light work" and that I'm just going to keep putting my "drops in the bucket" – like being as conscientious as I can about what I consume."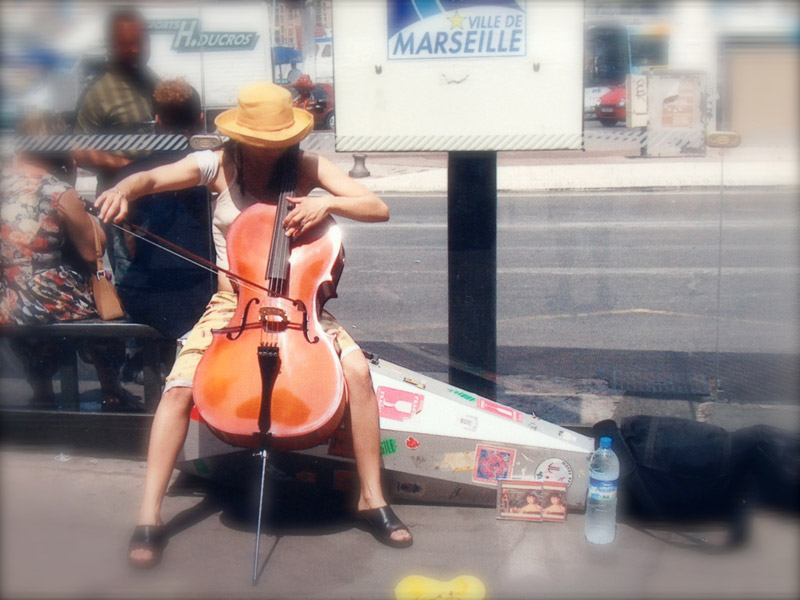 Gretchen has made a good choice. She can enjoy both her classical world and her street performing in the same community – a choice that provides a recipe for her happiness.
It is wonderful that we have "Gretchens" in our world. They make it a better place – they matter. Ralph Ellison has it right; we die when everyone is just alike.
What comes into your mind when you spot a street musician? Do you drop a dollar or two or move to the other side of the street? Why?
I think of street musicians (buskers) the same way I think of kids with lemonade stands. Do you know of others you put in this group? Who are they?
What difference do you see between Buskers and Pan-Handlers?
As always, the conversation starts here.
"In the ordinary choices of every day we begin to change the direction of our lives."
– Eknath Easwaran