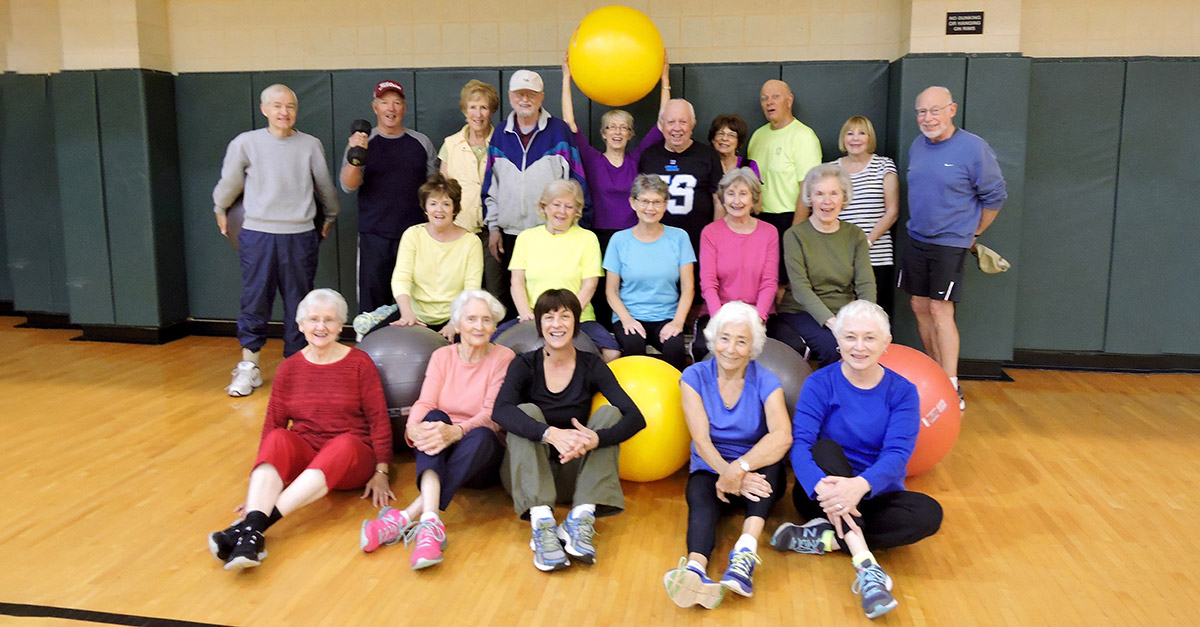 True enjoyment comes from activity of the mind and exercise of the body; the two are ever united. – Wilhelm von Humboldt
Exercise for seniors is even more important than for my younger friends. You can't live in today's world without getting the message; but do we listen? It seems some of us get it, and some of us just don't.
Exercise makes a huge difference for me. I am happier, I have better balance, I am stronger and have greater mobility and flexibility from exercise. Plus it helps me manage my weight and lets me visit Dairy Queen every now and then.
It can be hard to find the right instructor for those of us with maturing bodies. That's why the best choice for seniors is Suzi Rosen, the senior's specialist at The Cornwell Center. Suzi, of Fit Forever Consultants, offers many classes for folks like me, and maybe you.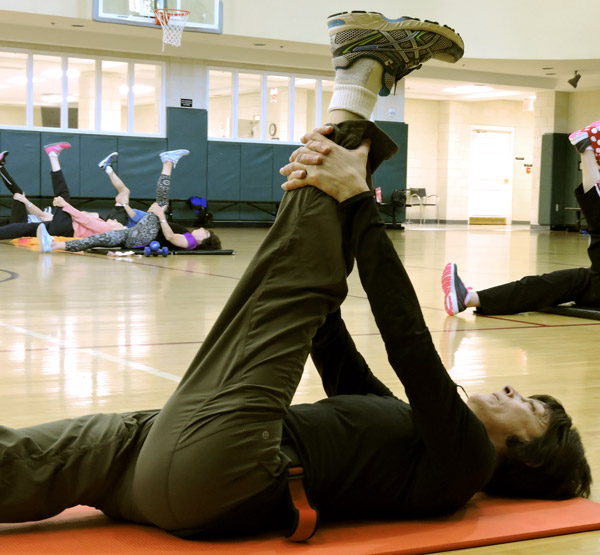 My wife found Suzi years ago, and still loves her. She tried to get me to join, but I was not so sure at first; maybe I just wasn't ready for the 'senior' label.
But once I tried a few classes, I was hooked. My strength and balance improved and I found muscles my swimming, cycling and running were not reaching. Suzi has a way of creating challenging, engaging workouts for all fitness levels, modifying each series accordingly.
After all, she has been involved with fitness her whole life:
Suzi is in front of her twin bother, Steven. Her older sister, Barbara, and Suzi have the same eyes.

"I have always been an active outdoor girl. I was born in Rock Island, Illinois but grew up in Sarasota, Florida. I was a state ranked swimmer, then at Florida State I earned my undergrad degree in Physical Education and a masters in Leisure Studies. I was always on the go, there would be no office job for me."
The highlight for Suzi in those younger years was her time as player, captain and coach of the four-time National Champion Florida State University Women's Rugby Club.
"When I was 45, I earned my Masters in Physical Therapy. I tried working in a healthcare setting, but I quickly learned I preferred to work with healthy independent adults.

"My passion is working with seniors who want to stay – Fit Forever."
Suzi is an outgoing person with a what-you-see-is-what-you-get attitude. Her style is perfect as she moves among her many students like their loving drill sergeant.
Most of all, Suzi cares. She knows names, and remembers them. Her students are her friends, her community. If someone is missing a few times, she will find out why. If a card would cheer them up, she passes one around for signatures and well wishes.
She has even been known to take her students to a doctor's appointment or to the grocery if they are unable.
Then there are the jokes. Around the middle of each class I can count on Suzi to rummage around her pockets, or wherever, to locate a scrap of paper with today's joke. They are always cute. Some I want to remember and tell my grandkids; with others, I decide to wait until they are older.
You won't find Suzi on social media; she knows her seniors prefer email and that is what she provides, offering all of the latest fitness news for my generation from the best sources. She is like my own personal "clipping service" for everything healthy.
Suzi is one of the many people putting drops in the bucket of our lives. That's Suzi and that's Fit Forever.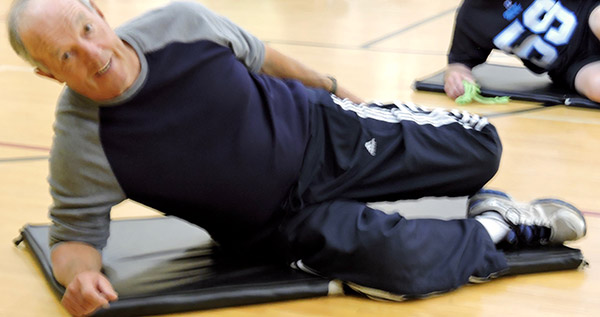 If you have been thinking about doing something for yourself, give Suzi a try.
If nothing else, you will hear some great stories and meet some new friends.
Fit Forever – I like that sound. Suzi will help me stay at peak levels up to the end and that is better than a slow tapering down to – nothing.
Tell us about your exercise routine and how important that part of your life is to you. Do you like Yoga, or Boot Camp or do you have another way?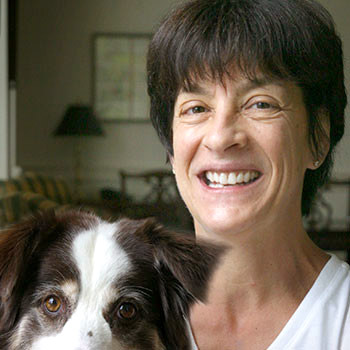 Do you know Suzi? What do you enjoy most about her classes?
Do you know her from Sharon United Methodist, Covenant Presbyterian or Myers Park United Methodist? She is everywhere.
As always, the conversation starts here.
"In the ordinary choices of every day we begin to change the direction of our lives." – Eknath Easwaran
Epilogue
Sir Isaac was right, "…an item in motion, stays in motion." As I age my motions will slow down – but any motion is good and slow-motion can be beautiful. Take a look, and be sure to stay for the popcorn: