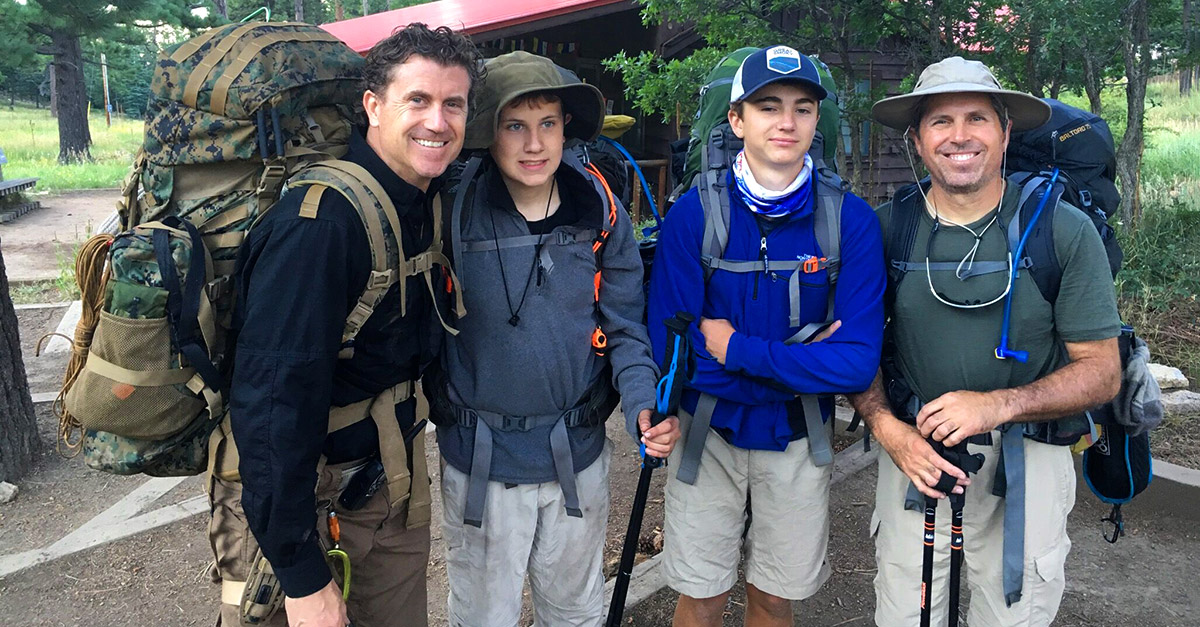 "You cannot create experience. You must undergo it." – Albert Camus
Experiences, like choices, do matter. They guide, coach and teach us throughout our lives. But as Albert Camus says, "You must undergo it."
Undergo it is just what a small group of 14 boys and dads from Troop 55 did this summer. They spent two weeks hiking the trails of Philmont Scout Ranch, a 137,000-acre Boy Scouts of America high adventure base, located in the rugged mountain wilderness in the Sangre de Cristo range of the Rocky Mountains in northern New Mexico.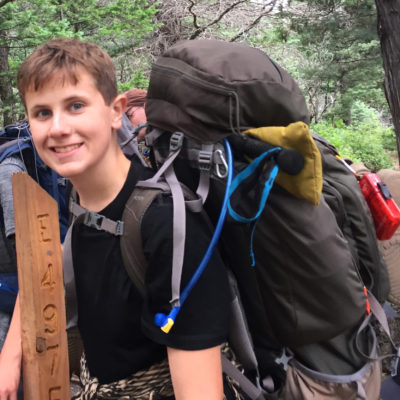 Everything they needed for their adventure was on their back. "Pack it in, pack it out." K.B. McIntyre summed it up: "You practice, and you think you know what you'll need, but you are never sure. Too little and you will be uncomfortable, too much and you can't even lift your pack."
Being at the mercy of nature is what you prepare for but things do happen, and it's up to every hiker to deal with the possibility of wild animals, sudden storms, rock slides or flash floods.
"Everything was fine until those days when the rains turned into torrents. As the lightening got closer and closer, we needed to find a low spot and hunker down. We wanted to be as small of a target as possible, keeping our fingers crossed," my son-in-law, Ken Corsig said.
"The 30/30 Rule guided us. If the lightening flash and thunder were more than 30 seconds apart we were probably safe. If the time was under 30 seconds we were in trouble and needed the best shelter available."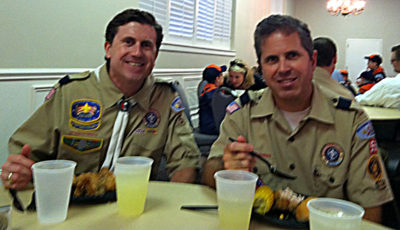 I am proud of Ken. He was not a scout growing up, like his Eagle Scout brother-in-law, K.B. McIntyre. But Ken didn't want his son, Kenny, to miss out on this family heritage. He jumped in from the start, getting involved in Cub Scouts, and then advancing right along with the boys.
My dad, K.B. McIntyre (same as our son) was not a Boy Scout, but like Ken, got involved so that I would have the experiences he missed.
My trip to Philmont Scout Ranch was in the summer of 1954. I had just turned 13 and rode the train from St. Louis to Cimarron, New Mexico to spend two weeks with other boys from the St. Louis area that I had not yet met. None of the boys in my home troop could afford the trip, but I had been earning extra money for months to help with the cost.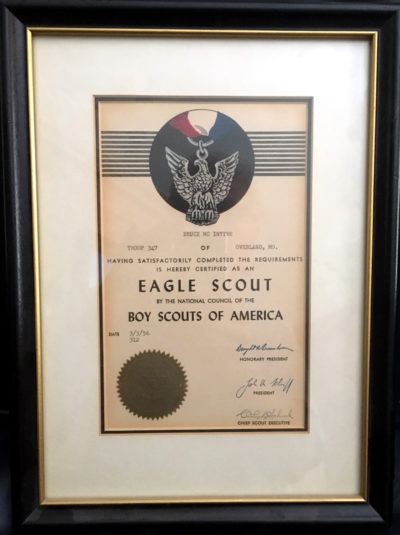 That trip, along with later scouting adventures, helped me earn my Eagle award in 1956. I know my parents were proud of my accomplishment. I am.
Scouting is not for every girl or boy, but for some, scouting has more lasting value than any other outside activity. Advancing in scouting taught me different skills, earning my ranks and various badges, over my seven years in the program.
A Baylor University study shows 46 ways advancing to Eagle Scout builds health and recreation habits, community connections, service and leadership skills, environmental stewardship, goal orientation, planning and preparedness, and character.
I often tell friends, "I got more out of my scouting experiences than any college course or degree."
I'm sure there are other programs, social and religious, that are impactful. I just know this one works in our family. Part of being an Eagle Scout is the responsibility and obligation of encouraging others to achieve this high rank. K.B., and the others, will help James and Kenny, but only so much. The hard work is up to the boys. They will earn it and I will be busting with pride at the ceremony.
I'm proud of them. It's an investment in an experience they will never forget. As Albert Camus said, "You must undergo it."
If you have been to Philmont Scout Ranch, or know folks who have, what were their experiences? Did they love it as much as most? What do you think of scouting, and is the Eagle award important for young men?
How do you feel about spending money on experiences rather than on more stuff for your home or garage? How are your experience part of your memories?
Do you, your children, and grandchildren value experiences over things? How so?
As always, the conversation starts here.
"In the ordinary choices of every day we begin to change the direction of our lives." – Eknath Easwaran
Epilogue
Here is your chance to spend two minutes at Philmont Scout Ranch. Don't miss it!