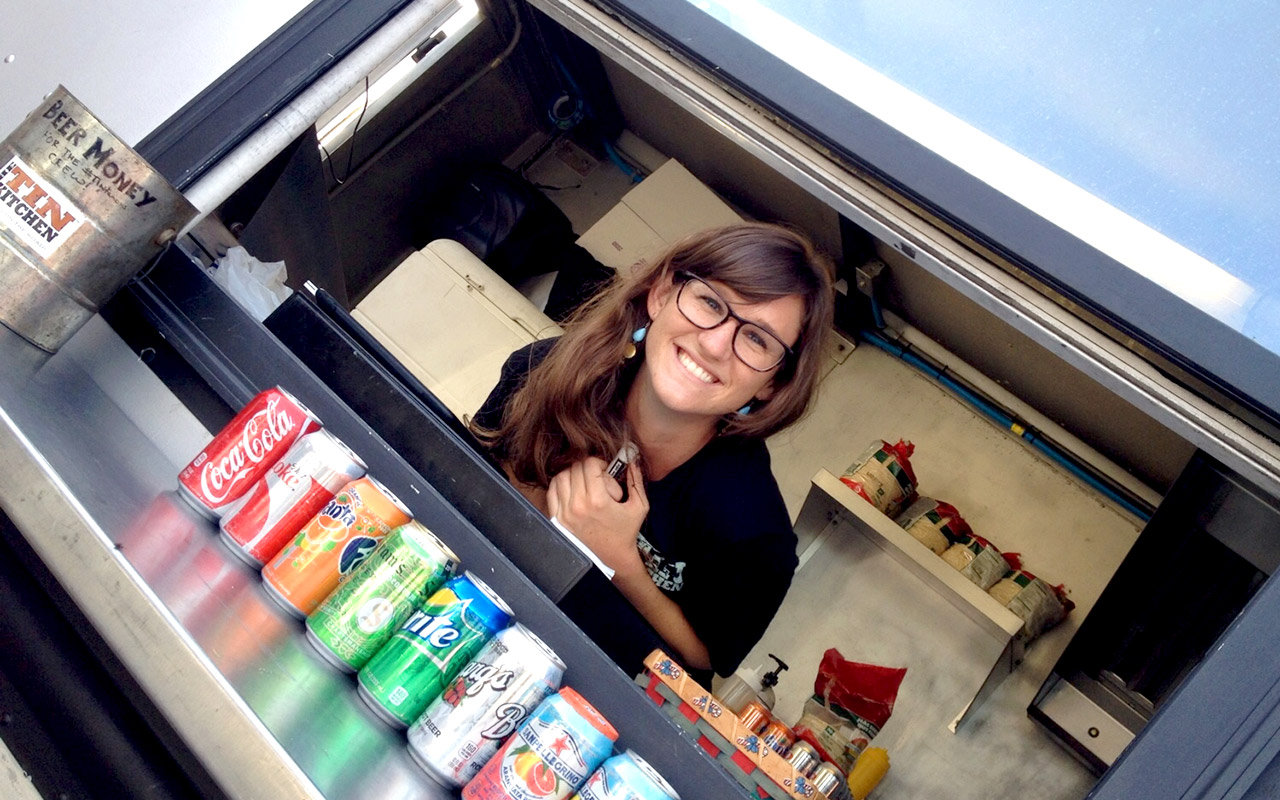 From food trucks to hot dog stands to county fair favorites, street food has enjoyed a rich and storied history in American cuisine. However, street food has been around for thousands of years. In fact, street food is believed to have originated as far back as Ancient Rome.
– Homaro Cantu (1976-2015)
The trucks arrive every Friday evening, rain or shine. Food Truck Friday is a family event with no reservations and space for your own camp chairs or blanket. You can bring pets but please ask them to be social.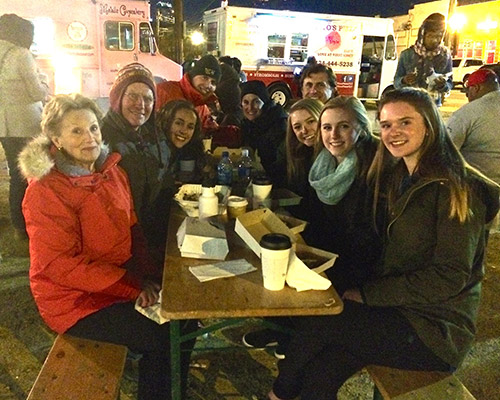 Arriving at the corner of Camden Road and Park Avenue in Charlotte's Historic South End, on a typical Friday evening, I think I have stepped into a mirage. Is this really Charlotte, home of big banks and tony suburbs or have I been transported to a place where everyone … just gets along?
Moving through the crowd, it becomes obvious that the Charlotte we moved to 35 years ago has changed. Our city now resembles a United Nations gathering … without the suits. I see people with as much art on their skin as the trucks paint on theirs.
Food trucks, like each of us, create their own brand – their own style. An entrepreneurial chef can pull together a truck at a fraction of brick and mortar restaurant cost. With four wheels, a small staff, and social media savvy they build their business and their brand.
A Los Angeles truck, Kogi BBQ, has 135,000 Twitter followers. When Kogi rolls to a stop, there is a line waiting for favorites like a trio of spicy Korean BBQ tacos for 8 bucks, drink included.
Food trucks, along with others like the microbrewery folks, are sending a message to the establishment – be small and social and you too can have a successful business.
The TIN Kitchen is my choice tonight. Along with gluten-free selections, they have a bonus: Brooke Palmer, the young woman who takes my order and always remembers my name.
Brooke is the smiling face above. A University of Iowa grad with a double major in Psychology and Spanish, Brooke taught school in Santiago, Chili for 18 months before enrolling in the graduate program of Health Psychology at UNCC.
"The TIN Kitchen has been the perfect summer job for me – meeting so many friendly people while riding around Charlotte on TIN."
Brooke's life is at the intersection of mental and physical health – inseparable for our well being, and for her work on the truck.
"Coming from a background in psychology I enjoy the opportunity to interact with so many individuals. All of us are going through life together and dealing with similar struggles.

Working on the truck reminds me of what I love about psychology – getting to know people's stories and helping when I can.

"I'm inspired by my coworkers who handle the planning, prep and cooking – all with such ease. Smiling, remembering names and making a thoughtful meal suggestion are my ways of building relationships."
Eating dinner, I realize, except for the occasional selfie, people are engaged, they are laughing and talking with each other. They are visiting in line and with the folks seated around them. This is a community activity.
The casual atmosphere with creative food, served simply and at a fair price, make this a safe and accepting place.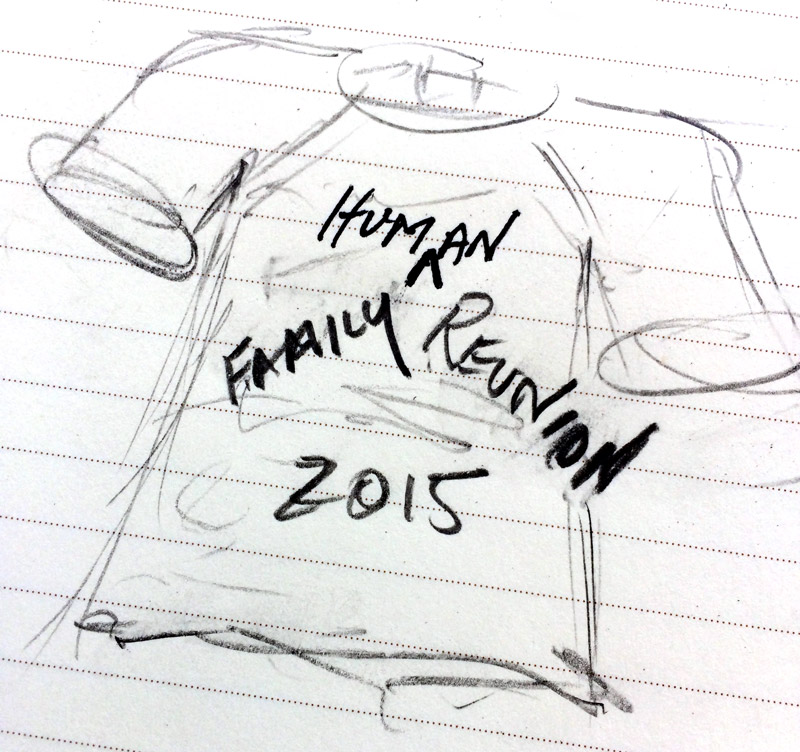 The Human Family Reunion – 2015. We are all different but all connected by our common bond of being human.
Brooke is like Gretchen, my Seattle busker friend. They are both "putting their drops in the bucket" of life – helping me find the world I want to live in, where people are kind to each other.
Do you know other people who are making our world better in simple ways? Will you tell me about them please, so I can meet them?
If you have been to street food festivals in your home city, or somewhere else, what was your reaction?
As always, the conversation start here.
"In the ordinary choices of every day we begin to change the direction of our lives."
– Eknath Easwaran
If you want to go deeper with food trucks, start here:
Do you know other people who are making our world better in simple ways? Will you tell me about them please, so I can meet them?