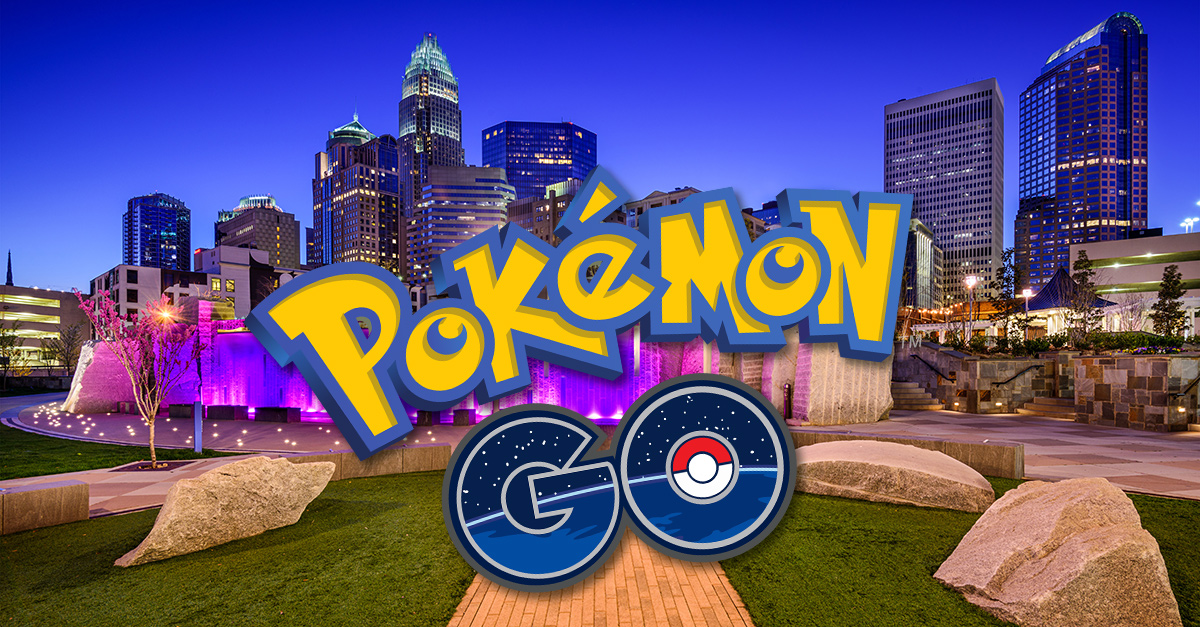 "Applause waits on success." – Benjamin Franklin
"Give it up for Pokémon Go!" the announcer yelled, and the crowd went crazy.
But I wondered, why cheer for a game that has people looking at their screens trying to catch an elusive Pokémon? Would this be the success Benjamin Franklin waited so long to applaud?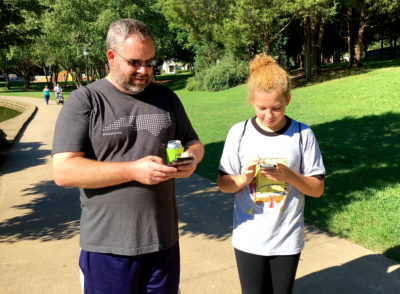 In the short time following the game's release on July 6, 2016, it has gained over 10 million American users. These gamers are now outside, walking around parks and noteworthy places in their neighborhoods, searching for Pokémon, instead of sitting inside on their sofas.
That's right, the players are up and moving – walking! Getting EXERCISE, even if they don't realize it. There have been reports of sore muscles and aching feet. I am sure there are shoes on the way from Nike, and the others, designed just for Pokémon Go players. A new industry has been born.
Of course, there are downsides. A player's attention can be easily diverted, like when crossing a busy street or around other dangers. On July 14, in North San Diego County, two men fell off a bluff while playing the new smartphone game.
Plus, the game burns up any data plan quickly as it is running constantly making a player's mobile plan more expensive.
But back to the applause for Pokémon Go. USA Today, on July 18, reported:
"There's a children's hospital at the University of Michigan where doctors and nurses have started using "Pokémeon Go" as a way to get kids up and MOVING, so they don't stay in their rooms and sit in bed all day.

"There are several "Pokéstops" inside the hospital, so they can play it even if they can't go outside.  And there's also at least one Pokémon gym.

"One woman who has an 11-year-old son there says it can get pretty depressing for him to stay in his room all day.  So it's been a great way to get him to walk around a little bit, and socialize with other kids."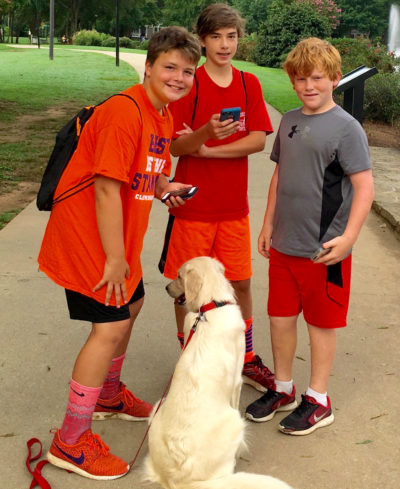 What a time to be alive! If I were a marketing type, I would urge my clients, especially small retail businesses, to consider being a PokéStop just to draw the huge crowds. They could offer Lure Modules, with Pokécoins, to draw traffic into this new Pokéconomy.
So what do you think? Is Pokémon Go a good thing – or bad?
Do you try to keep up with the games your children and grandchildren are playing on their device? Why do you think it would be good to tag along, to follow them on Twitter and Instagram and friend them on Facebook?
Are there other new technologies we should be aware of? What are they?
As always, the conversation starts here.
"In the ordinary choices of every day we begin to change the direction of our lives." – Eknath Easwaran
Epilogue
This will get you started on Pokémon Go.
Then you can play right here, in Charlotte. Take a look: