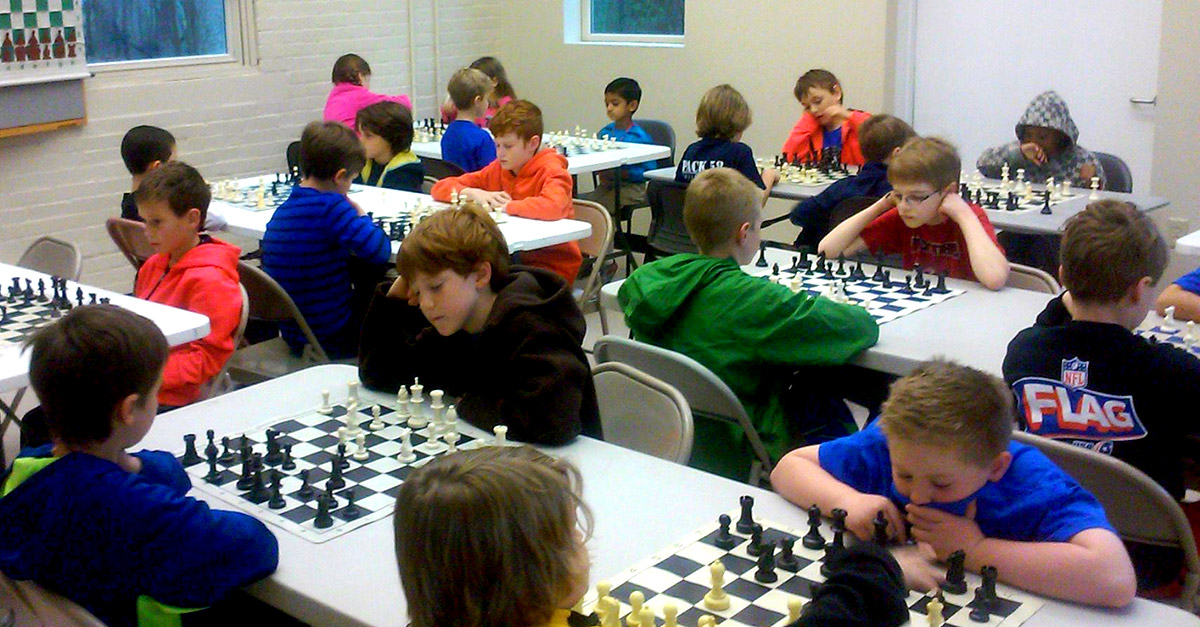 "Chess helps you concentrate, improves your logic. It teaches you to play by the rules and take responsibility for your actions, how to problem solve in an uncertain environment." – Garry Kasparov, Former World Champion.
People who learn chess at an early age enjoy positive cognitive benefits in analytical and decision-making skills. These are the important lessons Jessica Prescott serves up daily at Over the Chessboard.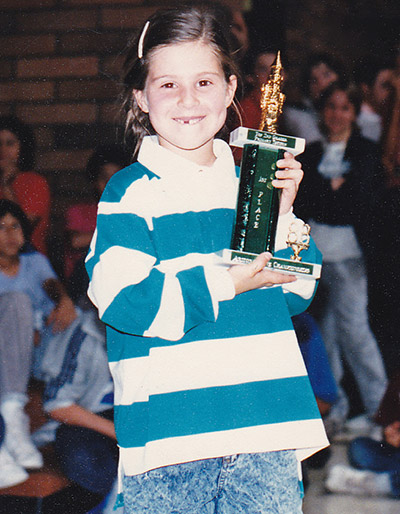 An educator and former #1 ranked woman chess player in North Carolina, Jessica offers lessons, school programs, summer camps, a book, newsletter, Facebook page and much more – all connecting kids to chess and the many life lessons it provides.
Jessica read my Coffee Meetings Matter story and commented on her love of Julia's Café and the bookstore.
When I learned of her chess passion I got curious. We met at Summit Coffee, near her new home in Davidson, NC.
Jessica is comfortable in this setting where she and her family can enjoy a walkable urban community with good schools while she pursues her passion of bringing chess to others, particularly the young.
Jessica says:
"I learned to play chess when I was five. Soon I was beating my dad and my uncles, then I was winning tournaments.

"By second grade I was the state champion. I kept playing through high school.

"I moved to NYC at 19 and started working for Chess-in-the-Schools, a nonprofit focused on inner-city public school kids. Teaching chess to children is powerfully reaffirming for me.

"There is something tremendous about being applauded when I walk into a room full of kids. This chess lady appreciates being a role model for young girls and boys!"
Jessica has a talent for using just the right nuance of the game to offer the greatest benefits for each student.
"Some players need more confidence; some need more patience," she continues. "Each student is different: there is value and meaning in chess for everyone."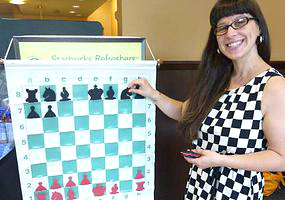 Jessica is putting her drops in the bucket for children who will forever be better prepared in life because of Over the Chessboard.
You can still find her at Julia's Café when she comes back to Charlotte to exchange books and shop at ReStore.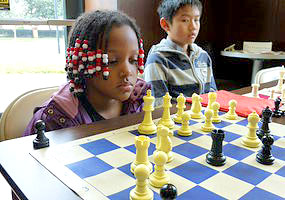 Can you explain why, when chess is offered in schools, students quickly recognize complex patterns and consequently excel in math and science?
Could chess be the new football or after school running program? Can chess help kids build needed confidence? How so?
Is Over the Chessboard a good choice for you and your child? If so, would you like help starting an after school program, club or camp?
As always, the conversation starts here.
"In the ordinary choices of every day we begin to change the direction of our lives." – Eknath Easwaran
Epilogue
Here is some good news from my home town: Ferguson gets after-school chess program thanks to Ascension, St. Louis Chess Club, and Scholastic Center partnership.