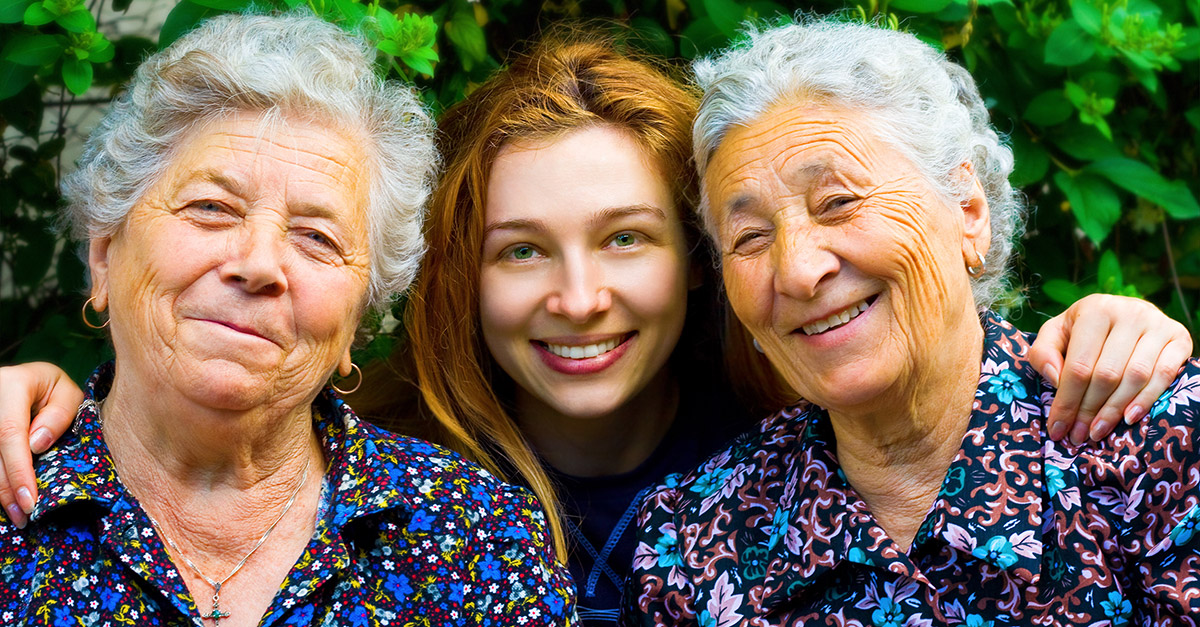 "Look at the sky. We are not alone. The whole universe is friendly to us and conspires only to give the best to those who dream and work." – A. P. J. Abdul Kala
Charlotte is a friendly, fast growing city. By 2040 we will add 400,000 new neighbors. Today, our leaders are hyper-focused on the 25-34 year olds. At 19% of the population, this younger group drives the increase in high-end apartments, brew pubs, shops, entertainment, and storage lockers stacked eight floors high.
But a Grey Tsunami is fast approaching. The 55 and over age group will move into the lead spot and the focus will need to shift to making Charlotte not only friendly, but age-friendly. The good news is that my 55 and up group have needs that even the 25-34 year olds will appreciate.
As everything changes, everyone from elected leaders, to power brokers, to developers, and merchants need to make adjustments. The movers and shakers need to remember how the friendliness that attracted us MUST be part of the new friendliness that let's us all live our dreams – together.
Here are seven things I want for our future
I want residential options
I want us 55 and up folks to stay independent and in our homes as long as possible.
If we need or want to move, I want us to be able to find walkable urban locations.
I want my community to become "age-friendly." My sidewalks and cross walks need to be safe for me and my neighbors. This will not only make it better for my 55+ friends, but also for kids and families, and keep everyone committed to supporting our livable city culture.
Our Urban Forrest experience needs to be supported and maintained.
I want to stay connected
I want our faith, educational and neighborhood communities to include intergenerational opportunities for service, community and faith development. I want these groups to support our ideas and volunteerism.
I want nearby community centers to support this connectivity.
I want healthy options for living
I want my community to have easy access to gyms and local parks.
I want safe cycling and walking trails to connect me with my activities and my community.
I want great public transportation
I want my friendly Charlotte neighbors to join me on the bus, trolley and train. I want us to embrace mass transportation and reduce our reliance on the car culture. I want to be able to rely on alternative forms of transportation as a safe and convenient options, for young inexperienced drivers as well as more seasoned, and tired drivers.
I want public transportation to increase travel across the city and make it easier to enjoy all corners of our community.
I want experiences
I want our leaders to create opportunities for us to enjoy more experiences together as a city. I want us to invest in more musical, dramatic and movement performances, parades and ball-games, rather than relying on shopping as our entertainment.
I want to eat right
I want to be able to buy healthy foods, both for home and when dining out.
I want to support locally sourced, sustainable food, from people who love this community. I want it served in a relaxed atmosphere.
I want to Simplify … everything
I want us to consume less so we can enjoy more.
I want to attract and support retailers who appreciate the value of durable offerings with many uses rather than trendy and flashy sale items.
I want us to develop a culture where we can wear the same thing no matter where we go and be treated with respect and dignity whether it's our house of worship, the park or the city bus.
These are my seven, what are yours? What do you see for our city?
We are doing some of this now, but is it enough? Will the current changes get in front of the Grey Tsunami?
Some say, "Just give us wider roads and larger parking lots," but I disagree. That would not be right for our city, our environment, or our children.
Are there other things you would add to my list? How will everyone adjust as our city adds 400,000 more people by 2040?
As always, the conversation starts here.
"In the ordinary choices of every day we begin to change the direction of our lives." – Eknath Easwaran
Epilogue
Have you visited the city of Hull, on the east coast of England? Hull is the sister city of Raleigh. Hull is also a city with a bright future, thanks to the vision of it's leaders. Can Charlotte do this?