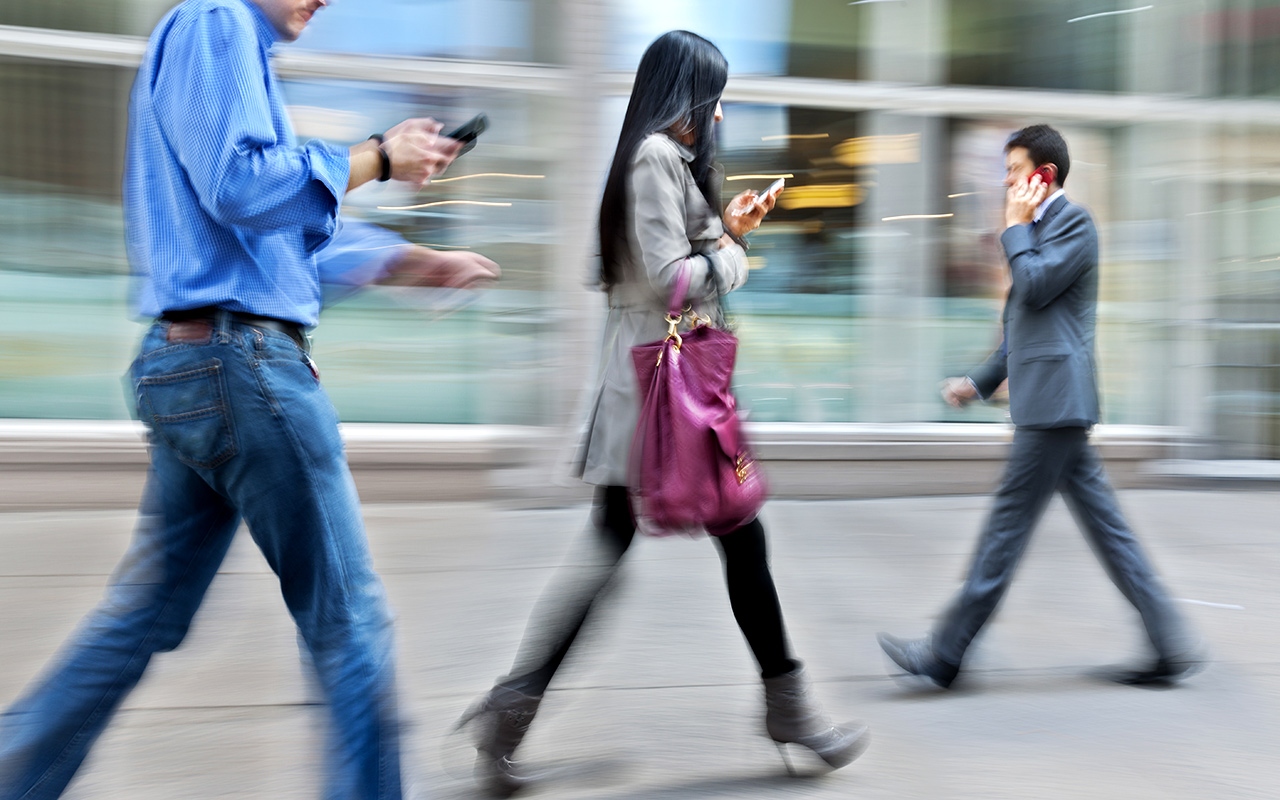 "Look Up, Look Down, Look All Around." – from the lesson plans of teacher, Cheryl Snipes Smith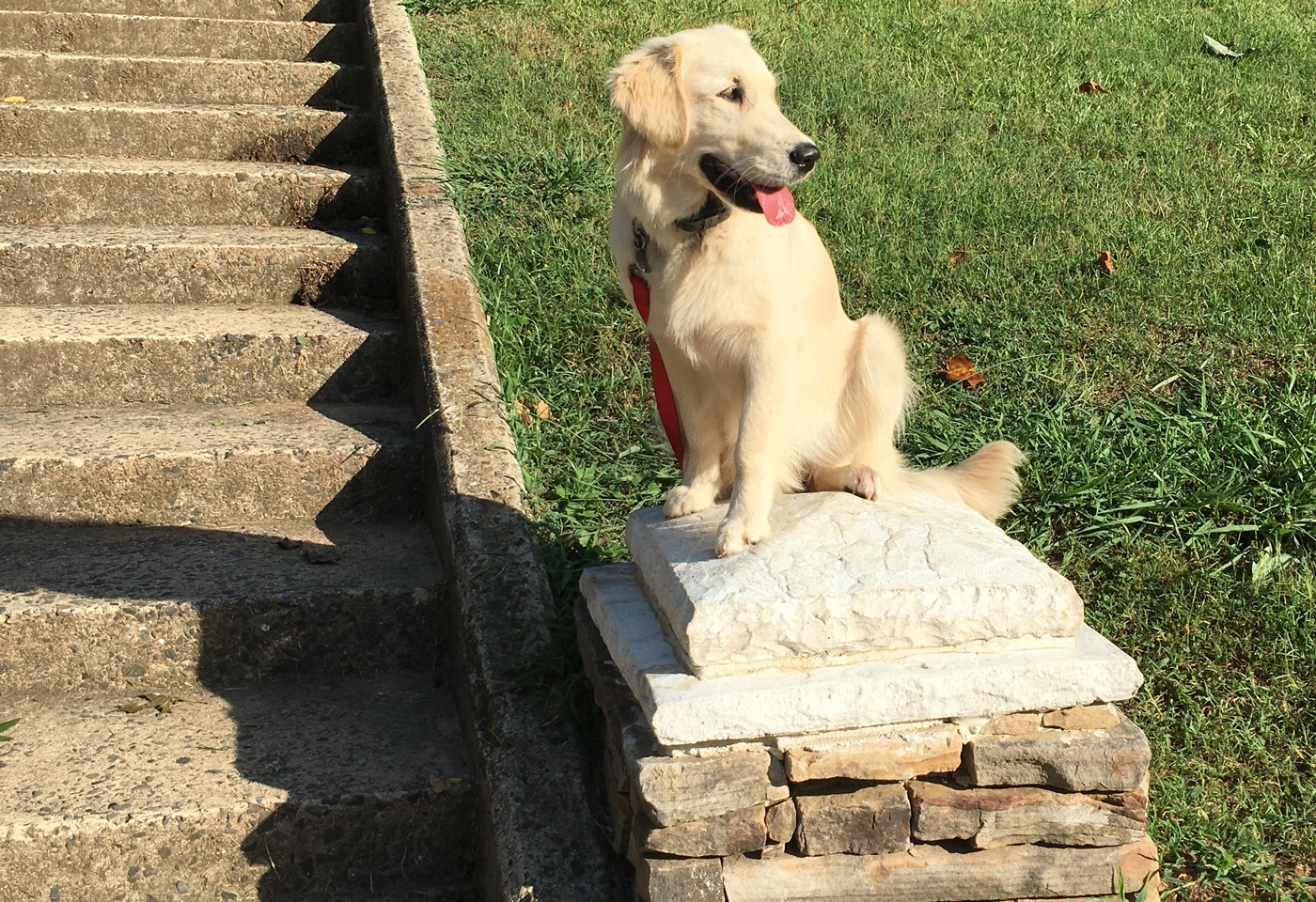 Louisa and I walk in the park most mornings. I think she enjoys our time together as much as I do because she always comes to get me so we can get an early start.
She walks around the lake with purpose, head set, back line straight, never wandering from side to side, no barking or chasing squirrels. She is alert, looking up, down, and all around, while staying in her assigned spot on my left side, using only a limp four foot lead for control. Louisa enjoys showing off her skills as a therapy dog in training. She won't allow herself to be distracted because she knows that won't be allowed 'on the job' when she is old enough to start work.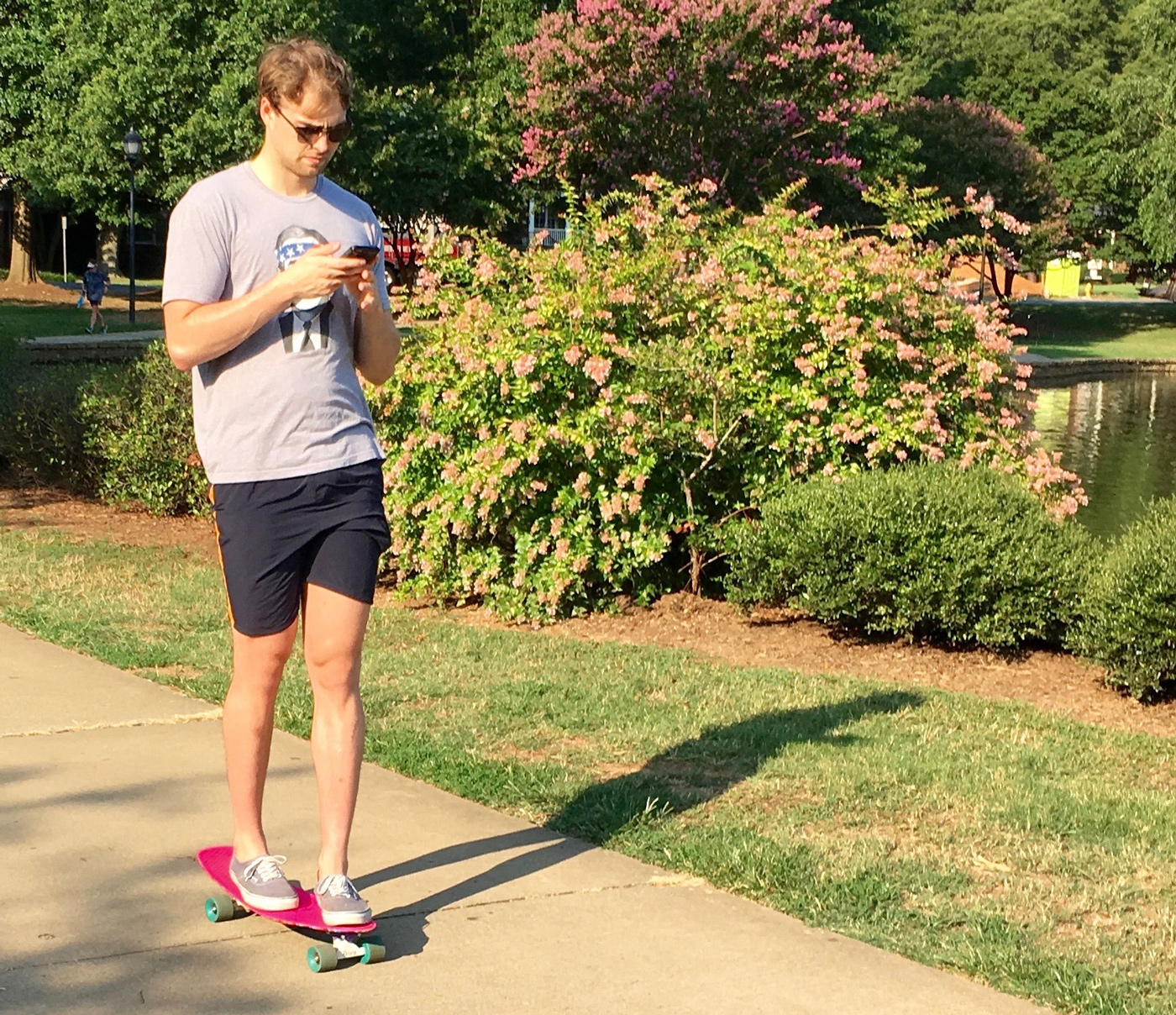 But not everyone in the park is alert. They don't seem to even know where they are. They are bent over with their faces in their tiny screens. While walking, jogging with their dog, riding their bike or skateboard, alone or with a friend – they only see their screen.
I am told we check our phones on average 15 times each hour. That's once every four minutes! Can that be true? We can find out exactly how often we check our phones with a free app called Checky. When I get my score, I'll let you know.
What are these head down phone checkers missing? For sure they miss the beauty of the new day and the opportunity to spend time in the moment, all in a beautiful park.
I worry that our phone checkers could miss even more. Thinking back 50 years to a Friday in Hagerstown, Indiana, if smartphones had existed, I would have missed that beautiful young woman having dinner with her parents. I would have missed the love of my life. Everything – EVERYTHING would be different today. It's my favorite story.
Take the advice Ms. Smith gave her students, "Look Up, Look Down, Look All Around." Otherwise, who knows what you could miss.
Have you seen people spending too much time with their phones? Are you guilty of doing that? What do people say if you lecture them about their screen time?
Tell me about a time in your life when you would have missed someone or something if you had been looking at your phone instead?
As always, the conversation starts here.
"In the ordinary choices of every day we begin to change the direction of our lives." – Eknath Easwaran
Epilogue
This message from Gary Turk is for EVERYONE with a screen. Yes, even you! You may already have the perfect partner, but 'look up' – there is still a big beautiful world for you to see.