Trust the universe and it will shape your life
Stay in the moment, you never know what the universe has planned for you.
In the mid 1960's, as a Unit Manager with Procter & Gamble, I often worked with sales representatives calling on customers. One particular Friday in September, 1966 Rich Seymour and I ended our day in Hagerstown, Indiana and decided to have dinner before driving the 60 miles home to Indianapolis.
Today, Friday afternoon is a prelude to the weekend, but back then we worked all day on Friday – Old School.
We ate at Willie & Red's.They are still there after all these years, offering a Danish Smorgasbord on Friday evenings.
On my trips back and forth to the buffet I noticed a young woman eating with her parents. Obviously I was looking at her way too much because on one trip to the buffet her father came up and asked if they knew me.  "No, why?"  "Because you keep staring at my daughter."  My reply, "Sure, she is beautiful."
That was that, he just walked back to their table and sat down.
My behavior would be considered inappropriate today, as it was then, but at that moment the universe had taken control. I was not in full control – stars can get in your eyes.
This story might have ended there but something told me I was in the strange land of destiny – I should trust the flow, and not wake up from this starry dream.
On the street outside after dinner I held back to watch them come out and walk to their car. I got the license number of their car. I should have just introduced myself to her, but my way seemed more in the flow of the evening – more romantic.
In those days, with the right friends, you could find out who a car belonged to easily – trace the license number.
In talking with a neighbor I got even more information. My mystery family lived in Indianapolis and the neighbor got me the daughter's name and phone number.
Believe!
I dialed the number and Joyce answered. Trust the universe, this is destiny!
Our phone conversation started slowly. She was surprised that I would have her name and phone number, but we began to connect, and we visited.
Joyce had recently graduated from Ball State University and was teaching high school English in Indianapolis.
The conversation got around to where we lived and again the universe took over – we lived in the same apartment complex. Not only that, although we had separate front entrances, our units abutted. Her kitchen, bath and small bedroom shared a common wall with mine.
We proved it. One of us could knock on the common wall and the other could hear the knock. Wow, all in the first phone call.
Remember, I had only seen her the one time – 60 miles away. Trust the universe! I had never seen her around the apartment complex, at the pool or coin-op laundry area. But from then on I saw her everywhere. Our paths continued to intersect.
The relationship was underway. The more time we spent together the more I knew she was the one for me.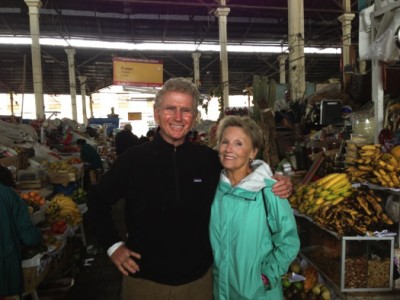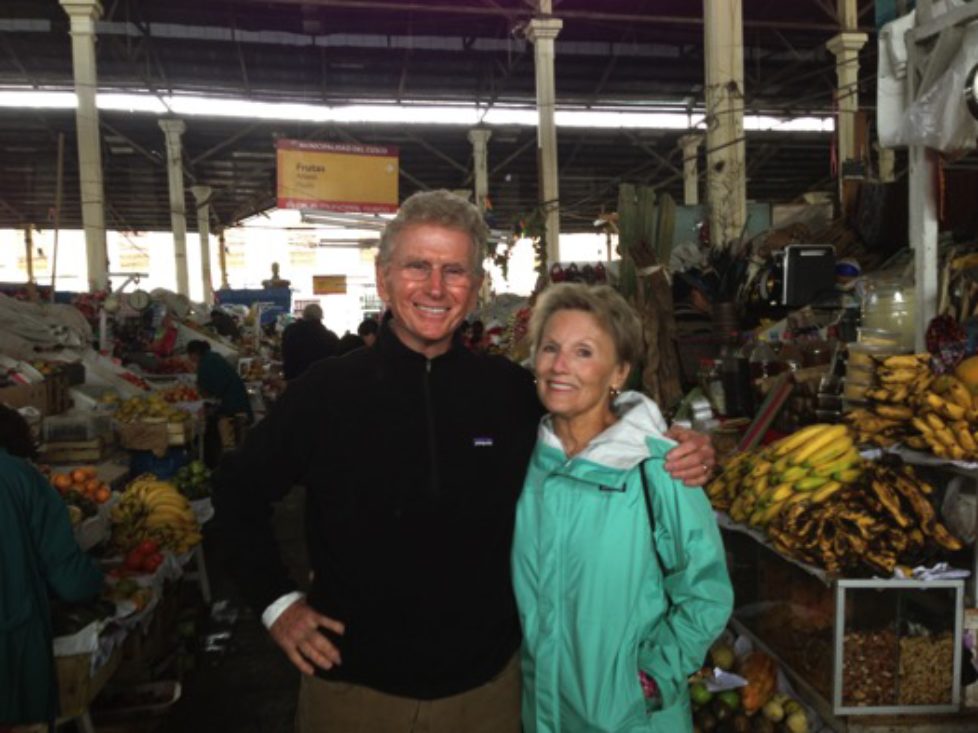 We married that next summer. August 5, 2017 it will be 50 years.
As I think about "Choices Do Matter" I must start right there. Joyce was the best choice of my life. Everything in my life came into focus. We started our family. My career progressed. Life has been good.
The two of us made choices then and we have made thousands of choices together for nearly 50 years. We both feel good about the choices – maybe we could go back and re-visit one or two, but not many.
I am grateful she said "yes" – I hope she is also. I can not imagine where I would be today without her by my side.
If you get the big choices right, the others will fall in place. Stay in the moment.
That's how we met. How about you? Where did you meet your partner? Was it just as serendipitous?
I was lucky. You may have been lucky also, but maybe not. Sometimes it takes more than one try. We can talk about that – about how you know when it is right, or think you do.
As always, the conversation starts here.