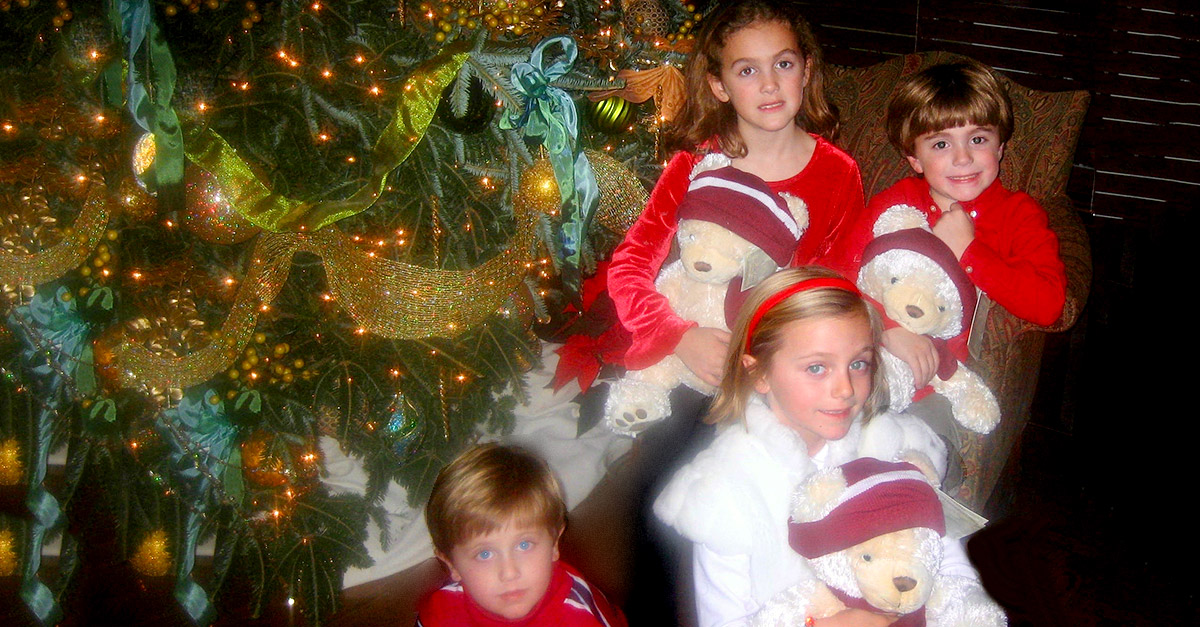 "Memories are the key not to the past, but to the future." – Corrie Ten Boom
My memories of Christmas all run together – like one big happy dream. The family gathers for good food on the table, with gifts to share, then everyone leaves full of The Good Spirit hoping to make the moment last for another year.
Yet others have memories that are not as happy as mine. Maybe there's an empty chair at the table where a loved one no longer sits. Maybe there aren't as many gifts under the tree or as much food on the table this year. This is not the holiday image they want to carry in their memories for the next twelve months.
We want to dream how next year will be better, but there's no way to know if the dream will come true.
I pray for a gift of hope so everyone has a season that brings rich memories of overflowing tables, laughter, and the need for an even larger tree next year.
If that is your wish, how can you help it come true in your family, and for your neighbors? Do you know anyone staring at an empty chair or with fewer gifts under the tree. How could you change this holiday memory for them?
Merry Christmas, and if those aren't the right words in your home, please translate to fit a spirit of Peace and Love.
As always, the conversation starts here.
"In the ordinary choices of every day we begin to change the direction of our lives." – Eknath Easwaran