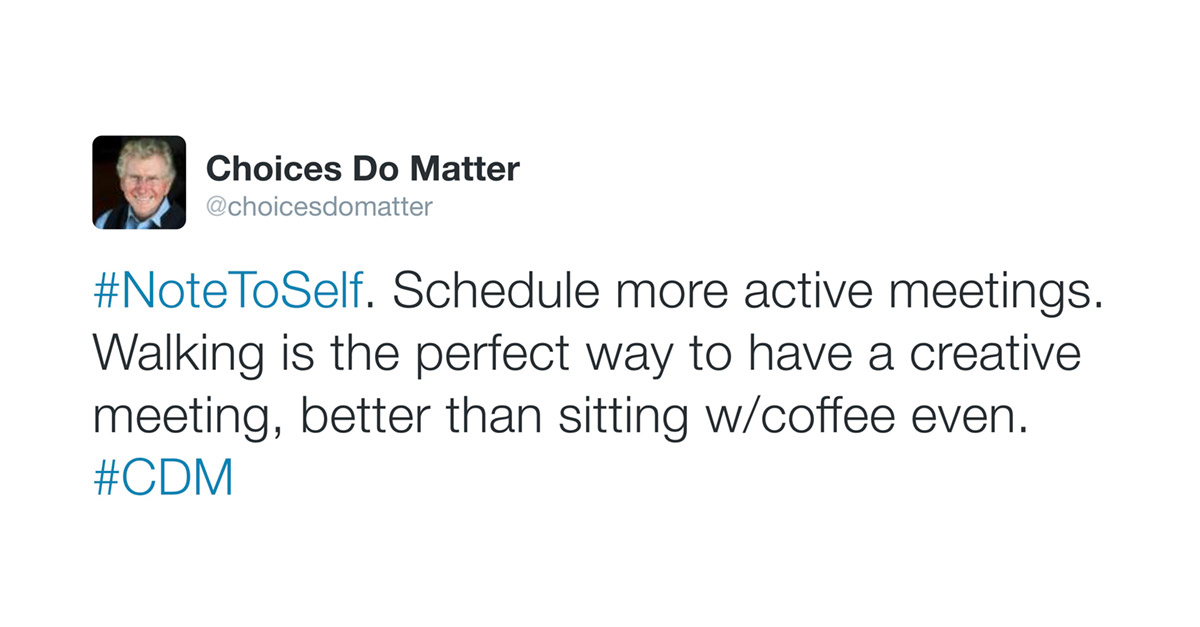 "Be more of yourself, and less of everybody else!" – Dan Schawbel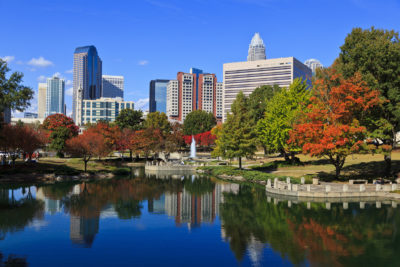 I had a meeting – my first scheduled walking meeting.
The organizer just wrote, "Walk at 10:30 AM – Freedom Park."
No written agenda, no coffee served, no "death by PowerPoint," just fresh air, exercise, and conversation.
"When I have a walking meeting, I feel like I can open up more regardless of who I'm speaking with. Not only do I come up with more creative ideas but after the meeting, I feel like I accomplished both relationship building and exercise,"

-Dan Schawbel, the speaker, author, and Managing Partner of Millennial Branding.
It was a great choice. Our meeting was productive, good exercise and provided plenty of Vitamin D.
I need to do more meetings – walking. They are:
More creative
Express more
Enhance communication
More relaxed
Energizing for the rest of the work day
Happier
Healthier than sitting
Lifesaving
Thirty minutes of walking each day can dramatic reduction the risk of dementia, breast and colon cancer, and heart disease.
No wonder everyone from Barack Obama to Mark Zuckerberg are doing walking meetings. How about you?
Can you think of ways to use these meetings in your business?
What walking meetings have you done? Were they productive? Can you list more advantages than those above? Any dis-advantages?
As always, the conversation starts here.
"In the ordinary choices of every day we begin to change the direction of our lives." – Eknath Easwaran
Epilogue
Seth Goldman, CEO of Honest Tea, thinks walking meetings get folks away from the distractions around the office.