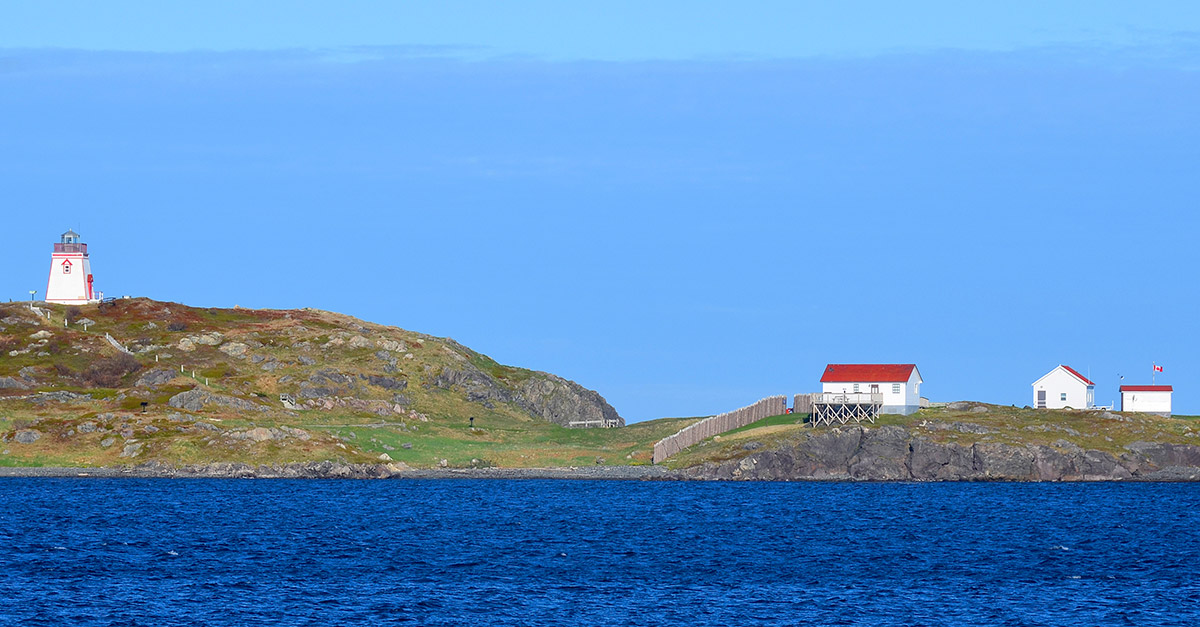 "The traveler sees what he sees, the tourist sees what he has come to see." – Gilbert K. Chesterton
We left the lights of St. John's behind, sailing on the night's incoming tide. As our pilot boat pulled away, we had only a small group of white gulls to escort us through The Narrows, past Signal Hill, out into the waiting North Atlantic fog.
Turning south, the National Geographic Explorer headed around Newfoundland to the small islands of St. Pierre and Miquelon, Les Îles de la Madeleine, and other ports in the eastern provinces of Canada. We were underway.
These were familiar ports-of-call. I had visited Newfoundland 25 years ago, but on a different mission. Then I was neither the traveler nor the tourist, but "the businessman" who had come for the fish, or more precisely, for access to the fish and the profits to be made.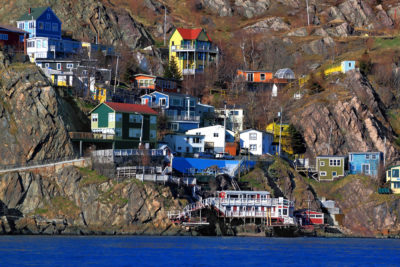 This time, it was my turn to be the tourist with National Geographic as my guide. I was excited to see the cultures in these unique outposts with their strong maritime traditions of the British, Scots, French, Basque, Portuguese and others who had arrived centuries ago.
This remote land has a long and rich history, going back to 1000 CE when the Icelandic Norseman, Leif Eiríksson, settled Newfoundland at L'Anse aux Meadows. Eiriksson and his crew were greeted by First Nations people who had been living across Canada for thousands of years. Both groups understood its resources, both on the land and in the sea, using them wisely to provide a sustainable life for the generations to follow.
Five centuries later, John Cabot, sailing for Henry VII of England, explored this New-Found-Land finding vast fish stocks, schools of cod so dense they could be "scooped up in baskets."  These fish were more than enough to supply Europe's massive Catholic dietary needs for hundreds of years.
My trip 25 years ago had been for flounder, the flat fish popular in our Carolina fishcamp restaurants. The notion that international factory ships were depleting this resource was not my concern then. Joining the herd mentality, everyone else is doing it – why not me, was easy. It was good to be the only guy in the Carolinas with all the fish.
Greed is a choice that can go by different names. Call it business as usual, supply and demand, how the world works, but when our choice only works for a few, and we take more than our share, then the choice becomes no longer sustainable. In one generation, the fish stocks on the Grand Banks were cleaned out – gone!
Those huge factory ships didn't care, they just moved to the next harvest – the Pollock in the North Pacific, then the Jack Mackerel in the South Pacific. Who knows what species will be destroyed next.
Oceana reports how the global fishing fleet is now 250 percent larger than needed to catch all the fish our oceans can sustainably produce.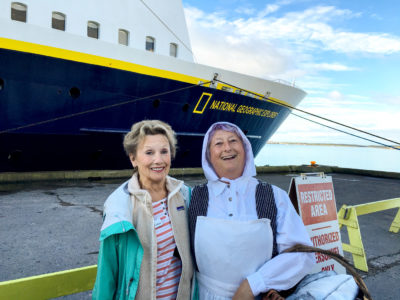 During this trip, I became less the tourist and more the traveler. I met people whose families had been proud fisherman for generations.
Today, instead of fishing, you'll find them landlocked – working as tour guides and in gift shops. Their way of life has dramatically changed, with traditions dying as their children move to St. John's, or Halifax, or Quebec, leaving the islands to the old.
Now only memories remain.
The massive factory ships destroyed more than the fish population. They destroyed lives and livelihoods, entire ways of life, along with families and communities. These were costs never recovered in the selling price of my fish.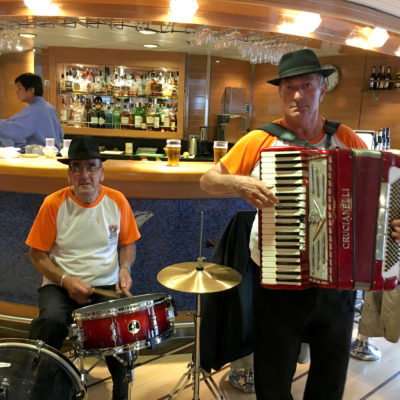 How many other resources are being destroyed by greed and our mindless consuming lifestyle – because all the costs are not included?
The First Nations Cree of Canada understood how, "When the last tree is cut down, the last fish eaten and the last stream poisoned, you will realize that you can't eat money."
I had packed my bags to be Gilbert K. Chesterton's tourist, but seeing what I saw, with the eyes of the traveler, was a far better value.
That was my experience, what has your experience been when visiting a place for a second time, did you see it differently? Have you ever begun a trip as a tourist and then become a traveler, as I did?
Can you tell me of times you have given in to a herd mentality of everyone else is doing it? How did that work out for you, for the others?
Are there more examples of our being more concerned with our own well being and less about future generation that you can think of – what are they?
As always, the conversation starts here.
"In the ordinary choices of every day we begin to change the direction of our lives." – Eknath Easwaran
Epilogue
This fisherman doesn't go out much anymore. Instead he earns a living entertaining tourist by explaining the art of cleaning and salting cod. A skill none of us will need … but we pay for the lesson anyway, so he and his family can survive.