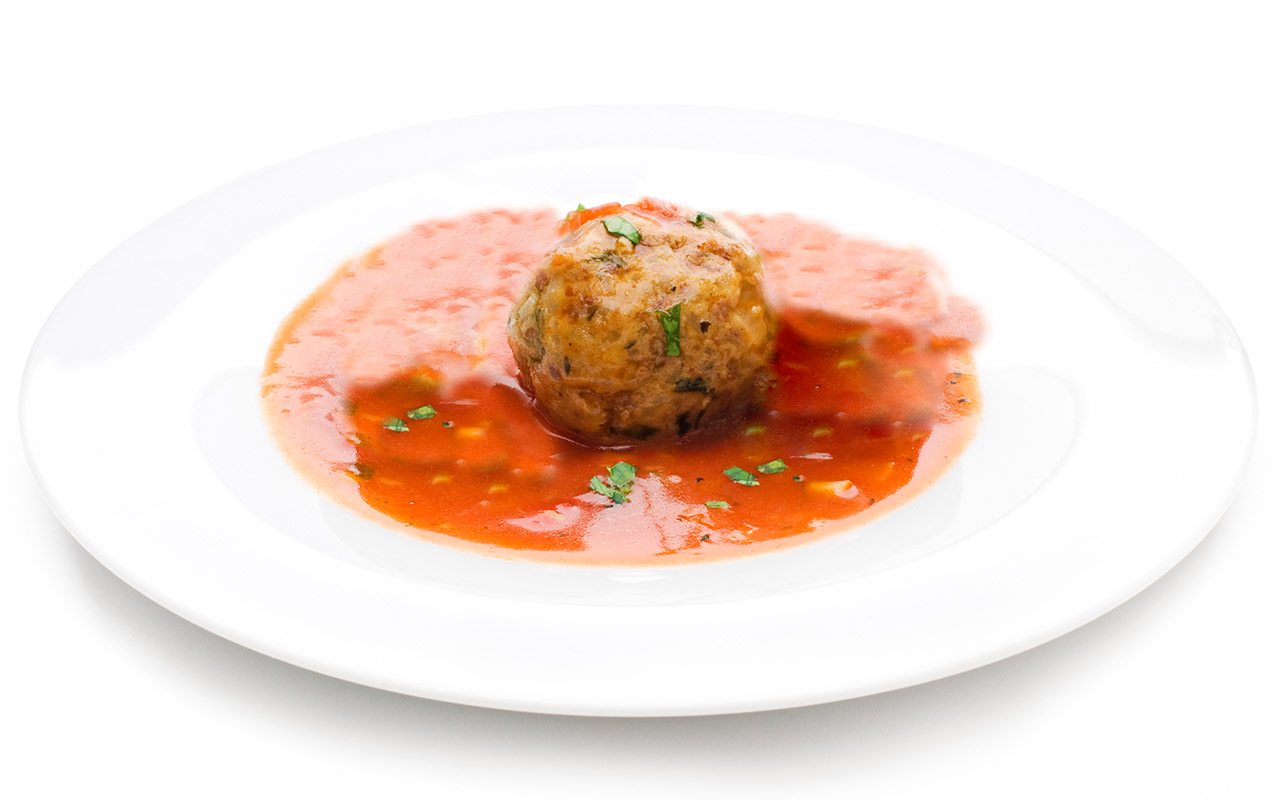 "Ya gets no bread with one meatball!"
– 1944 Hy Zaret and Lou Singer
The meatballs we sold in the early 1980's came in different sizes, the most popular was 1/4-ounce.
A little man walked up and down,
He found an eating place in town.
He looked the menu through and through
To see what fifteen cents could do:
One meatball, one meatball,
He couldn't bought but one meatball.
– 1944 Hy Zaret and Lou Singer
That 1944 "eating place" charged the "little man" fifteen cents for his meal. Years later, selling meatballs earned me only two cents on each pound. I needed to sell 480 meatballs before I could even join the little man for lunch.
When my company was new, I would read the trade journals at night scanning the manufacturer's ads. If it was a big ad I would not call; they usually had representatives, plus long distance calls were expensive. The little ads were different – they needed help. If they made a quality product for a fair price, it might be something we wanted to sell.
One day I got the Casa di Bertacchi sales manager on the line. It didn't take me long to figure out that Larry, a New Jersey native, was not interested in talking to some southerner.
Casa di Bertacchi only made meatballs, but I had never tasted one. I asked Larry if he needed sales in the Carolinas.
"Sure." was his no-nonsense reply. "How many salespeople ya got on the street?"
One thing I had learned, if you didn't give it right back to guys like Larry you get your chops busted, fast.
"Larry; first, you tell me how much business ya got in the Carolinas?"
"None," flipped Larry.
"Ya got no business, but I got one person, I WIN! Let me tell you where to send the samples – and where to mail my contract."
That was the start of a great relationship. We made two cents/pound on all paid sales (that meant we had to be the collection agent as well as the sales agent).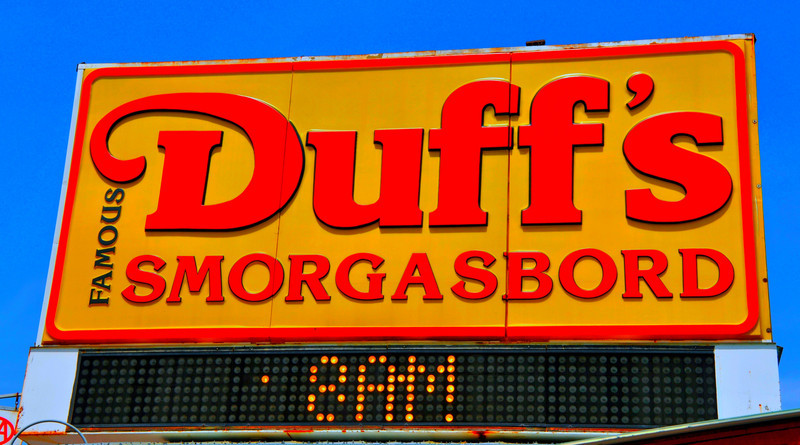 Soon after the samples arrived I got a call. Duff's Smorgasbords was opening in the Carolinas and knew about Casa di Bertacchi meatballs.
Larry said, "Be at PYA/Monarch in Columbia, ready to go at 10:00 AM sharp."
PYA/Monarch was the largest distributor in South Carolina. I knew who they were, of course, but I didn't have any friends there – not yet.
I drove down early to set up in a corner of the sales room. I had my meatballs simmering in a crock pot, covered in my wife's delicious marinara sauce in plenty of time.
In the opposite corner was the largest broker in the market. My competition looked like Goliath and I was little David. They had several people working at their table and the PYA/Monarch folks knew all of them. The big crowd was all smiles in that corner, but just me over in my spot. Goliath was part of the establishment, I was the outsider.
At a little past 10:00 the Duff's guy came in and hung in their corner. He ate one meatball, then another. It was clear the PYA folks and the other broker were ready to close the deal.
Finally he came over to sample my Casa meatball. His face showed no emotion, no preference that I could spot. He just turned and walked back over to the other corner.
Back and forth he went. He would ask me a few questions about price and holding time on the buffet line under lights, then walk across the room.
The paradigm was shifting. Before long he was settled in with me. Duff's would be using the Casa meatballs. Then one by one the PYA people came over, asking questions, "Who are you again? Do you have a card?"
The universe had stepped in again and the meatballs took off just like the Danish Baby Back Ribs. My choice to let the customer drive demand in search of a fairly priced, quality item was working.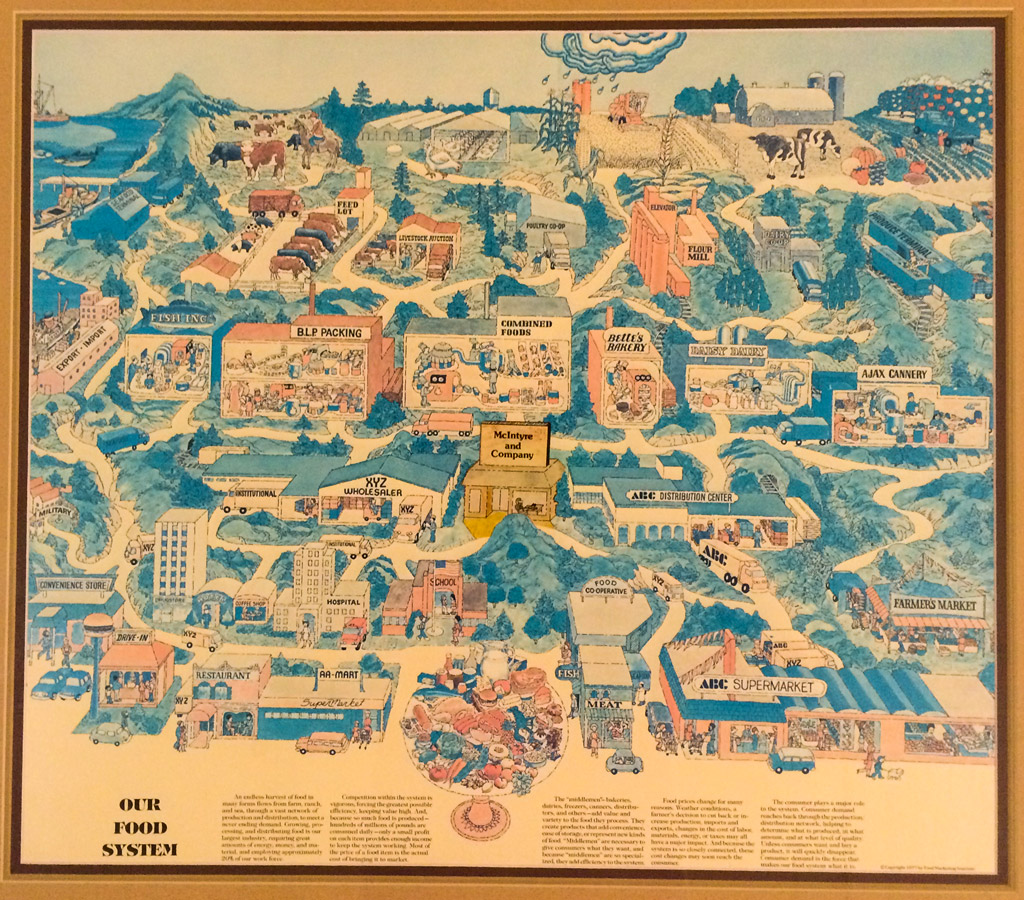 Soon, every restaurant and sub shop in the Carolinas needed the meatballs with the funny name – Casa di Bertacchi.
Two cents per pound adds up when you are selling 40,000 pound truckloads. That's the food business – better to make fast pennies than slow dimes. I just needed to keeping finding more partners.
Is your business focused on high volume or can you do better with fewer sales? Both are good, just different. Right?
Can you remember when you were the underdog, like me in the corner, and then slowly started to gain momentum and win the race? How did that make you feel?
Do paradigms shift in your universe?
As always, the conversation start here.
"In the ordinary choices of every day we begin to change the direction of our lives."
– Eknath Easwaran