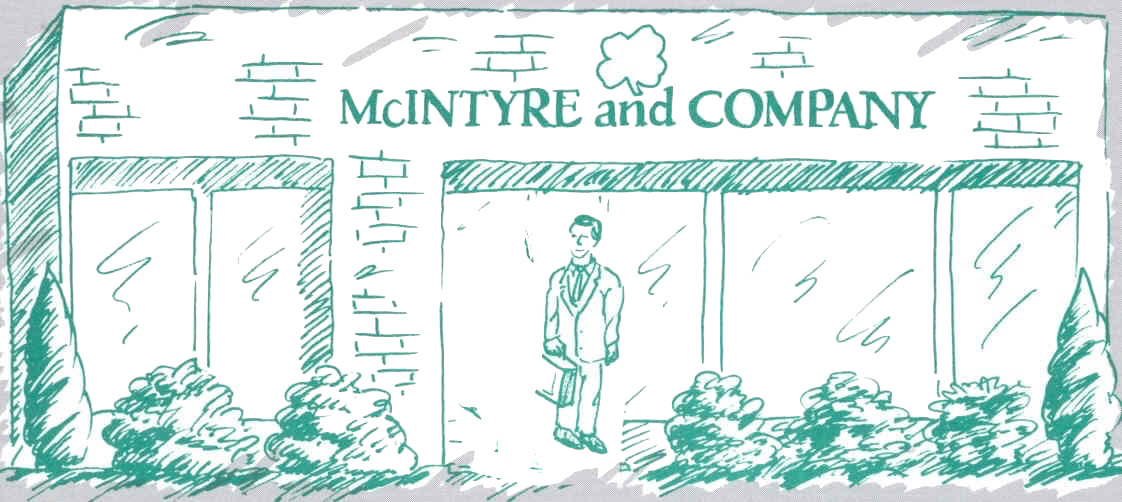 Usually the first problems you solve with the new paradigm are the ones that were unsolvable with the old paradigm.
-Joel A. Barker
While still employed by RJR Foods but before starting my own company, I was offered a spot in the newly combined headquarters of RJR Foods and Del Monte.
It was a tempting offer but it would mean moving my family from Winston-Salem to San Francisco.
I liked Northern California from my business travels over the years, but the lifestyle wasn't the healthiest choice for raising young children in the late '70's. Also, if I took the job, it would be our fifth family home and certainly not our last. I would be joining the ranks of the many corporate nomads of that day – something I didn't want for my family.
I wanted a forever home, a spot in the community, not just a seat on a plane. I wanted to control my life and have time for my wife and children – to attend school, religious, scouting and sports events. I wanted them to grow up in the same house and not move every few years, the way I had as a child.
All of these thoughts made Charlotte the ideal location for our final move. The city was central in the Carolinas and could give us what we needed without the complexities I saw in other choices.
In order to create my new paradigm in 1980, I launched McIntyre and Company. With no clients, no customers, and just one employee and in a small office on Charlotte's East Boulevard, my new model took shape.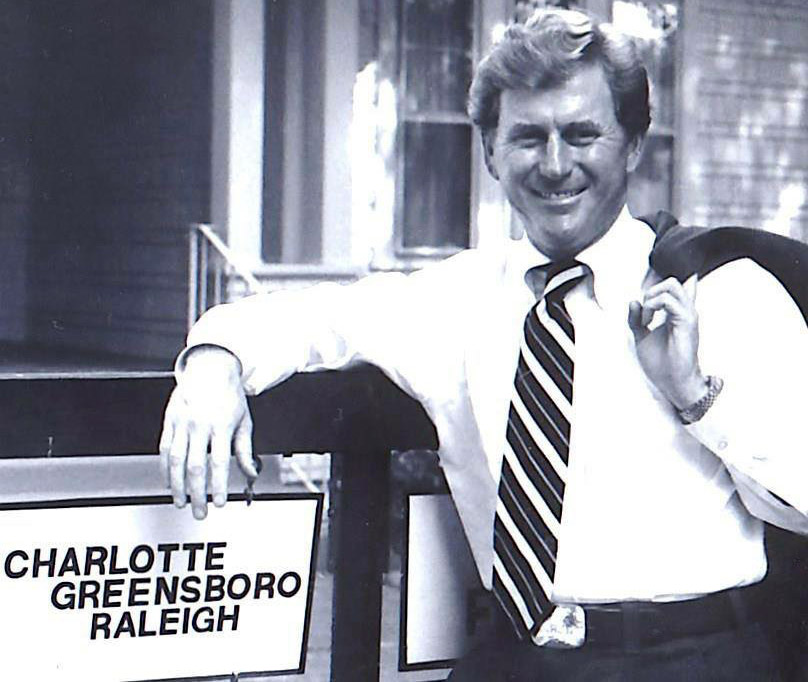 The image above is from a brochure developed many years later. There was no big sign or fancy office in those early years. All I had going for me was the emotional support of my wife and young children, and my ambitious, venturesome attitude.
Because of friendships around the country, my business was soon representing a handful of manufacturers. My friends could not offer a small start-up the major brands but many of the "unknown names" were available.
That was good and bad. Good, that I had some things to sell but bad, as my unknowns were sold in four totally different business sectors.
Each day I packed up different sample bags and visited different headquarter buyers. I was following the rules of the paradigm, but I was just too small. Many people were betting against me; the largest customer in the Carolinas couldn't even remember my name.
Yet with the support of my family I pushed on. I was up and out of the door before dawn every day driving all over the Carolinas trying to sell anything – to anyone.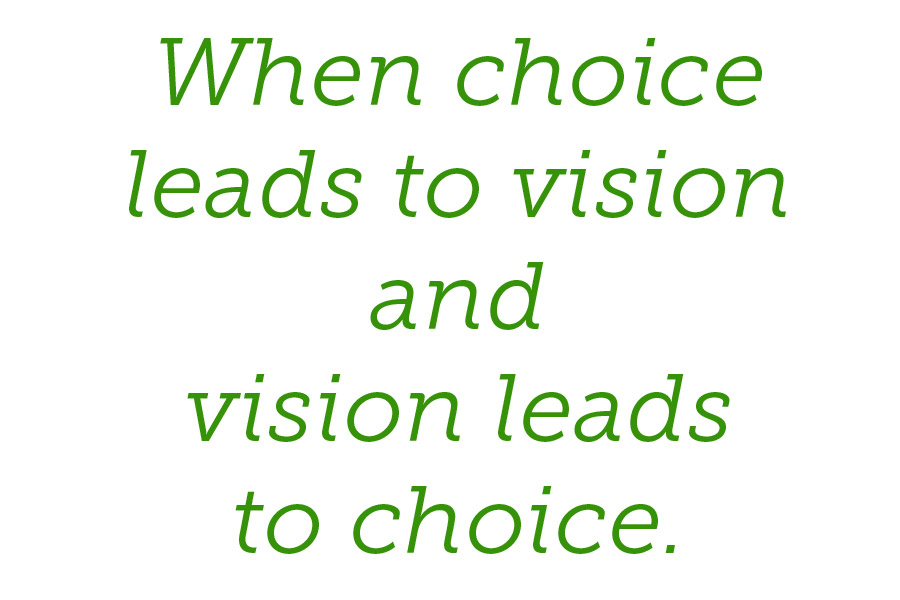 Even with the financial strain, or maybe because of it, the universe stepped in with a visitor. Steen Elgaar from Prima Foods in NYC was in Charlotte and I convinced him to stop by.
Steen looked around the small room, then at me and my homemade brochure. "Who runs these four divisions?" Steen asked, pointing to the brochure. "I do" was my quick and enthusiastic reply. "Oh, I see" was all Steen could say.
We talked about just how absurd that sounded. He was right, one person couldn't do all that.
But he told me even more. He told me about a new way to do business, a shift, a way that might just pull me out of the red.
Steen told me about a company that did it differently with his hams and baby back ribs, imported from his home country of Denmark.
Food Dynamics, in Boston, was taking the hams and ribs to the decision maker – the business that actually prepared the food for its patrons. That restaurant would then demand the item from their distributor headquarters. This was a very different model than only calling on the distributor headquarters for the final decision.
A paradigm shift takes standard thinking in a new direction and that was the Food Dynamics model. They were having the consumer drive demand.
For me, the choice to only focus on foodservice, and do it like the Boston company, would mean walking away from the other 3 segments and the established rules of my market. Exciting … and frightening.
The choice to make a paradigm shift can pivot a business enough to create success.
Steen talked on, providing a full education on why Danish hogs were different than their American cousins and why Danish hams and ribs exceeded ours in both tenderness and flavor. He drew up a contract naming me the exclusive sales agent for Prima in the Carolinas.
Armed and ready to sell, the universe showed up again when I drove past a sign:
Danish Baby Back Ribs … Coming Soon.
I yanked my car into the parking lot, ran into the unfinished restaurant and hurried up to the owner. He was not happy to be interrupted but I was determined to get his attention. I shot out my question: "Where are you getting your ribs?" I got back a cold stare and his reply, "Who knows, this is North Carolina and no one in this state has ever heard of Danish Baby Back Ribs!"
"I have, and I have them!" I said. Those words changed everything. "How? When?" He replied, without mentioning how much they would cost him.
This was my big break, I went to work, jumping through hoops, to get O'Brian's open on time and cooking my ribs for their happy customers. I was O'Brian's hero – and they were mine.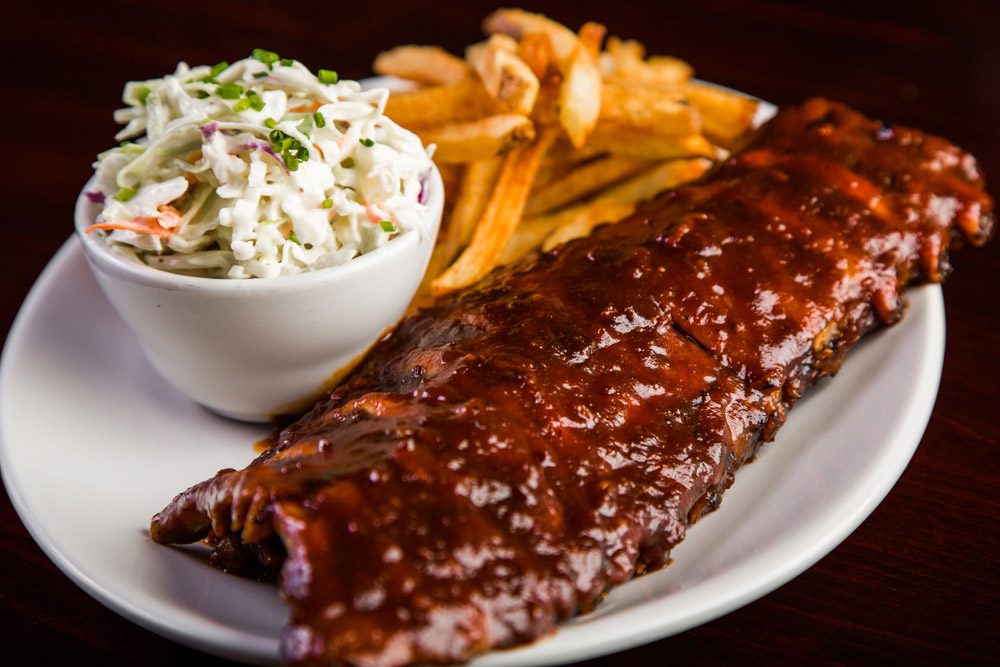 O'Brian's soon opened more restaurants across both Carolinas and I always had several items on the menu. I went to every opening; often helping in the kitchen, whatever it took.
McIntyre and Company grew to be the one-stop shop for ribs in the Carolinas. Baby back ribs, spare ribs, riblets, beef ribs, St. Louis style ribs – precooked or raw – we sold them all. Soon, even that large customer who couldn't remember my name knew both my name and phone number. The shift was working.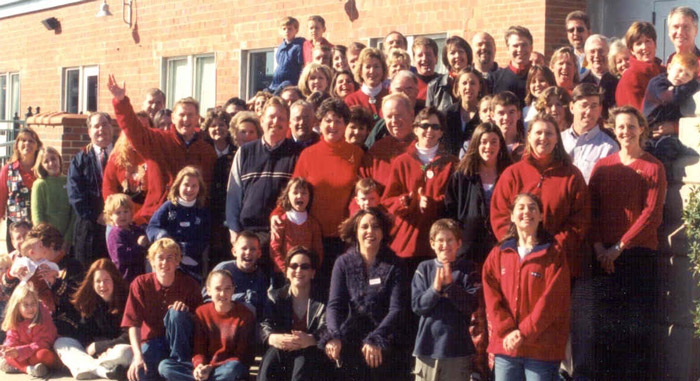 Choices Do Matter and choosing to specialize in the new world of foodservice, even when unknown, was key. Equally key was shifting the business model to let the customer drive demand.
What about your choices, have you broken the established rules?
Did you ever need to take a few steps back to move forward or shift the paradigm?
How did that work out?
When do you think the universe aligned to make something happen in your life?
As always, the conversation starts here.
"In the ordinary choices of every day we begin to change the direction of our lives."
– Eknath Easwaran