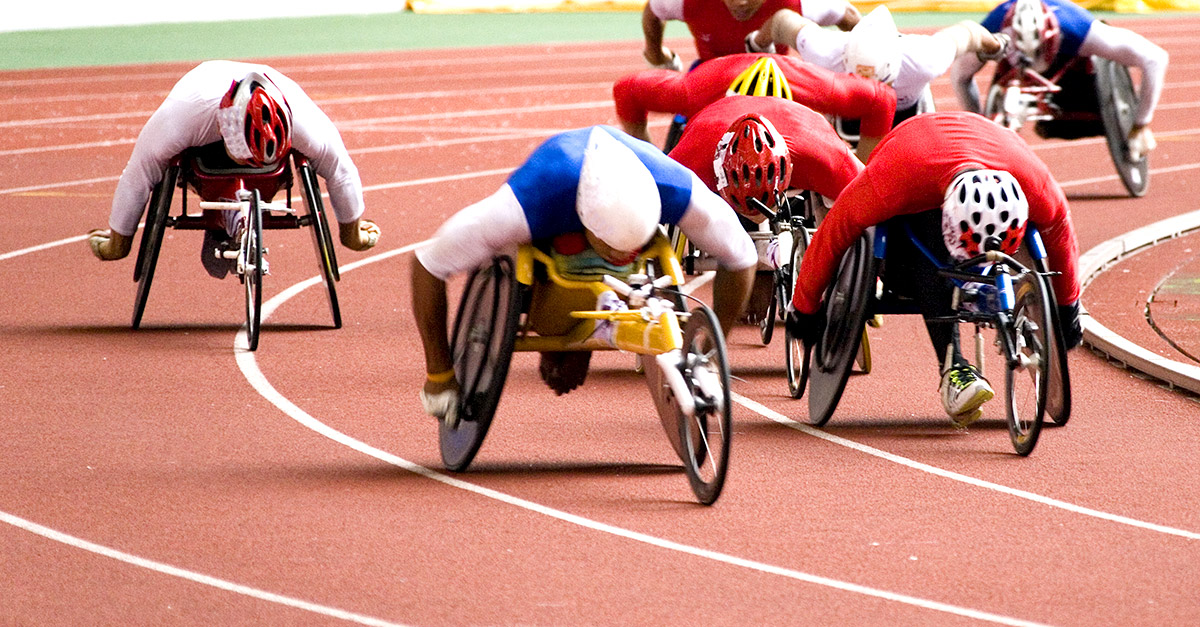 "Adversity causes some men to break; others to break records." – William Arthur Ward
A fresh group of athletes from 176 countries are arriving in Rio de Janeiro to compete in the 2016 Summer Paralympic Games. From September 7 to September 18, competitors will go for the gold in 528 events – and, dare I say, with more courage than the participants who recently moved out of Olympic Village.
Parasport athletes have over come set backs that would keep most of us on the sidelines for life. Amputated or disfigured limbs, blindness, skeletal disease and more are some of the challenges they face. Gold will come at a steep price.
Here in Charlotte, Janelle Tuck Lenhart is looking forward to the games with giddy excitement. She explained what these games mean to her:
Allysa Seely with Janelle's sons, Jim and Hill.

"Our family can't wait to watch the Paralympic Games! We hosted two athletes earlier this summer at our home while they were here for the paralympic track and field qualifiers. We loved spending time with Patty Collins and Allysa Seely. Both earned spots for Team USA in Paratriathon.
Furthermore, Allysa also earned a spot on Team USA for Track & Field!"It's been incredible to watch first hand the dedication, determination and hard work both athletes have demonstrated as they've prepared for the upcoming Games . Each athlete has a different story of how they lost their limb and how they've dealt with their disability.  They have come so far to participate in the Paralympic games in Rio. It is unimaginable to most how hard it is to move forward after a traumatic event in your life – let alone – to train for the Paralympics!

"We are also excited about the Paralympics because my husband, Mike Lenhart, personally knows many of the athletes through much of his efforts in the nation's adaptive sports areas. He is the former chairman of the US Paratriathlon Committee, a subordinate group within the United States Olympic Committee "umbrella".

"Mike has personally spent time with many disabled individuals, military and non-military, around the country in grass-roots programs to teach them "confidence through sports" and ultimately learning to live with their new normal.  Seeing several individuals who have come up through community programs and now competing on a world-wide stage, gives all of us a huge sense of pride.  We are grateful to have played a small, small part to something incredibly important.

"We can't wait to cheer for all the athletes who will represent the USA in Rio."

– Janelle Tuck Lenhart
Epilogue
"Yes, I can" is the perfect theme for the 2016 Summer Paralympics.