"The human soul can always use a new tradition. Sometimes we require them." ― Pat Conroy
Have you thought about your New Year's Resolution for 2018? Probably not. After all, we just stopped watching all the 4th of July fireworks. But I think we should start planning early, like now.
Annual rituals are important and need more thought-time than a few quick hours between Christmas and New Year's Eve. More planning produces better results.
It's rituals like this one, that come around once each year, marking another anniversary, that distinguish us as humans. They set us apart while traveling at 1000 miles per hour on our common spaceship, Earth.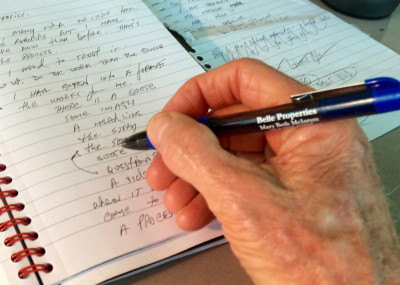 So I'm making the choice to join author Pat Conroy and create a new tradition – a tradition of using a few of my long summer evenings to reflect back on my last New Year's resolution and start planning for the next.
Let's think about expanding our resolutions to include family members and groups of friends.
Maybe we can commit to several years of resolutions, like the Chinese Zodiac and its twelve signs.
We can have The Year of Kindness, The Year of Caring for Nature, The Year of Fair Rules, and so on until they all make a powerfully woven pattern that keeps us and our small group grounded when the winds get strong..
What do you think about rituals? How important are they in your life?
What other ancient rituals could be adjusted to make them more meaningful for you today?
And, if you're way out in front of me and have already started planning 2018, please let me know. Okay?
As always, the conversation starts here.
"In the ordinary choices of every day we begin to change the direction of our lives." – Eknath Easwaran
Epilogue
You need math to understand all this astronomy stuff, but you already know that. Math may be your thing, but for many of us, it's not. Either way, stay with this three minute video to see just how vast and complex our neighborhood has always been.