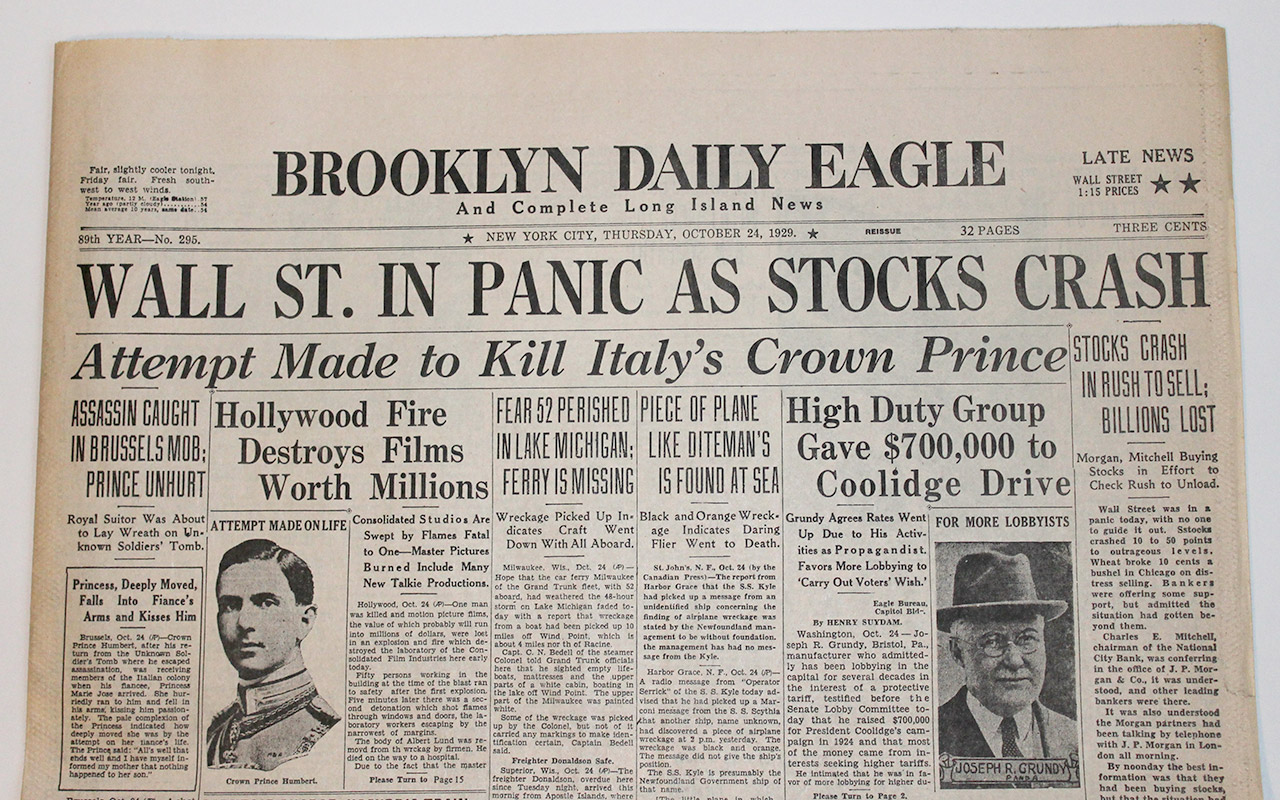 "Use It Up, Wear It Out, Make Do, Or Do Without"
– popular words from the Great Depression
My mother and father were married on December 16, 1928 – her 23rd birthday.
Times were good – the Roaring Twenties were non-stop fun for many – but it all came crashing down less than a year later.
On September 3, 1929 the Dow Jones Industrial Average reached an all time high of 381.17 – then the slide downward began. By July 8, 1932 it was at a low of 41.22.
Today, we get a 41.22 point movement in half an hour or less – and that was the TOTAL value of the DOW back in 1932.
The Great Depression ended with the start of World War II. However, it took the DOW almost 25 years to return to the 1929 high.
But the Great Depression was about much more than stock market numbers – it was about real people with real lives. Unemployment hit 25% in 1933. When a job was posted, hundreds would show up to apply.
Make no mistake – life during the Great Depression was not easy. Many lost everything. Having a job, and keeping it, all the way through the Great Depression was a godsend. Dad was lucky that day in Seattle when he walked into the telephone office to ask for work. Not only did Western Electric move him back to St. Louis, putting him close to his family in Sparta but it also let him meet my mother.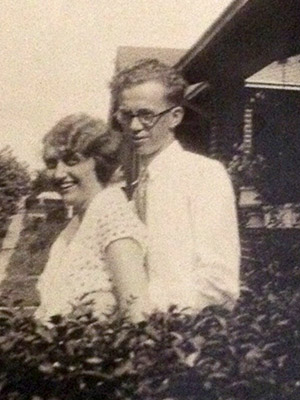 Dad's job required him to relocate often – to move to the next town that needed a new telephone office. Mom and dad were corporate nomads, up and out on short notice. They didn't even own furniture – instead they rented furnished places on a weekly or monthly basis. They were seldom in any one town more than 6-9 months. Everything they owned fit in their car so they could quickly head to their next assignment.
Often, mother tried to find work in each new town – not easy with so many others looking for work. She had enjoyed her career as a telephone operator but keeping that kind of job was not possible with dad's moves. Sometimes she was able to find work, nothing career oriented, but it did provide extra money for them and allowed them to save a little too.
Even though my mom had a hard time finding temporary work they counted their blessings. So many others had nothing. Dad's brother, Thurlo, couldn't find any work – he and Mildred had no money, they were desperate. Dad and mom vowed to help. By putting together what little money they had they were able to open a small restaurant in St. Louis for the family.
Thurlo cooked, Aunt Mil baked pies and cakes, and when living in St. Louis, mom waited tables and ran the register. People often stopped in for a slice of pie or cake and a cup of coffee just to pass the long jobless hours and read the want ads or talk about who was hiring. They all formed their own support group.
Mil and Thurlo's first of five children, Kenneth James, arrived on the last day of 1935. For them, it was the best of times, in the worst of times.
My parents wanted to have a family also – but the depression was a scary time to start – and besides, they were enjoying their lives together in the exciting corporate nomad world.
The restaurant didn't make much money but my father's choice allowed his brother and his new sister-in-law to have a job, some pride and a small amount of cash. The restaurant even employed a few other folks so the choice was life saving for many in those tragic days.
"A man's gotta do what a man's gotta do" wrote John Steinbeck in Grapes of Wrath during this time.
When times get rough you circle your wagons – you make a choice – as Steinbeck said, you do what you have to do and that means taking care of your family and friends. I learned important lessons from these stories and I fell back on them in later years with my own business.
As dad continued with Western Electric, he realized that if he wanted to grow with the company he needed more education.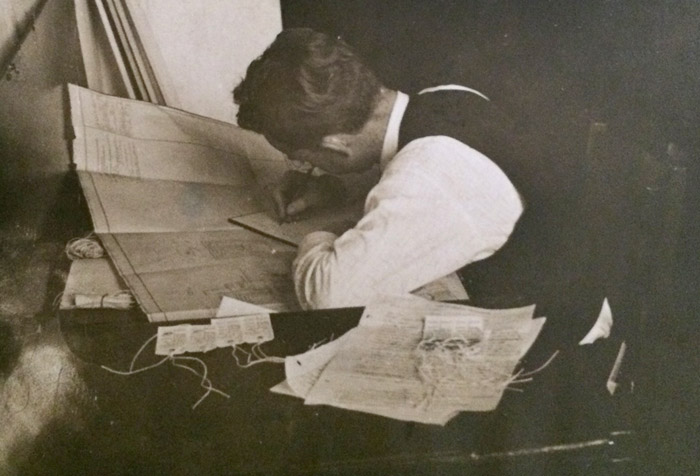 Building telephone offices was electrical engineering – you needed to understand circuitry – to write and read electrical drawings. Those were not skills his Grammar School education had given him. On April 9, 1935 my dad signed up with the International Correspondents School for a degree in Electrical Engineering plus two additional subjects: English Grammar and Business Correspondence. Correspondence was the best way to go with their frequent company moves. He studied and submitted his work from whereever his job took him.
The moves around Missouri, Arkansas, Kansas, and Illinois continued. They lost track of all the towns they lived in, I am sure. Fortunately for them there were other Western Electric couples who were on the same circuit – other corporate nomads – so they had friends everywhere they went.
In the fall of 1940 my mom and dad decided to take a driving vacation to Florida. The economy was looking better – my dad had gotten Thurlo a job with the phone company and, other than the war in Europe, life was becoming more bearable.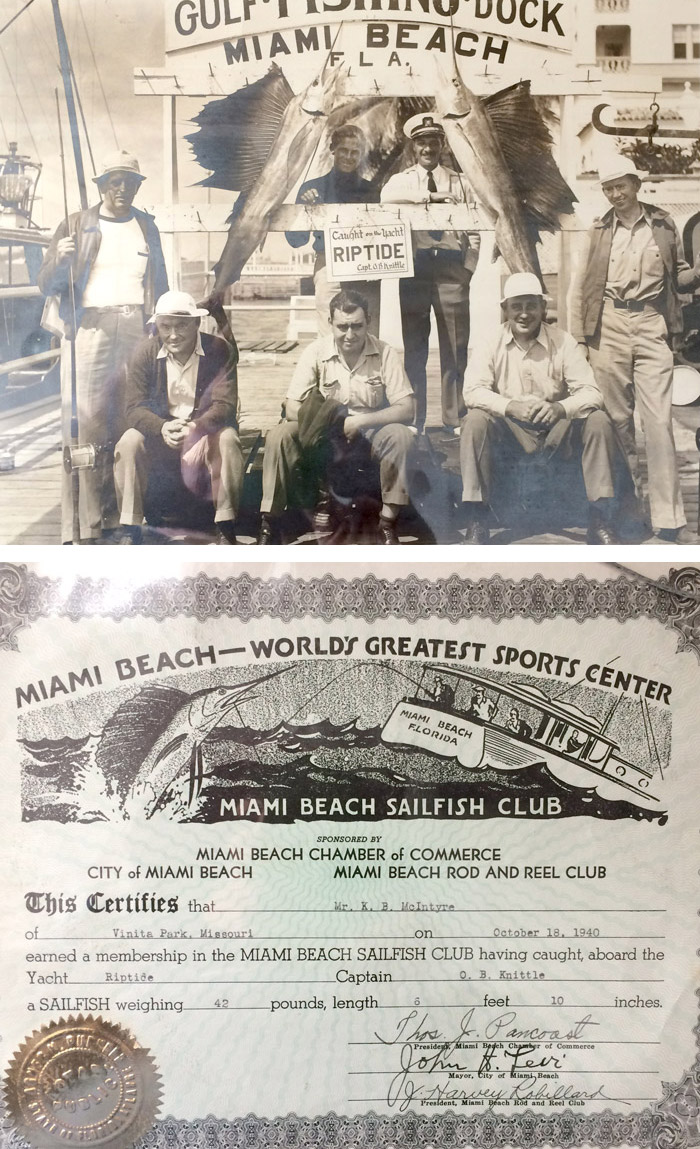 I am sure mother wanted to show dad Miami Beach, the drug store on Collins Ave. and to see how much the town had changed in the 15 years she had been away. They were excited for the time together and mapped out a great trip.
My father had always enjoyed fishing so the idea of deep sea fishing for sailfish was a dream. October 18, 1940 was a good day for fishing boat,The Rip Tide, and for K. B. McIntyre. My dad landed a 6' 10" sailfish. He was proud and pumped up for sure. He looked very happy in the photo that afternoon standing next to his prize catch.
With vacation over, they returned to St. Louis where their lives would soon change. I was born on July 14, 1941, arriving 9 months and 4 days after my dad caught his famous sailfish. I am glad my mother saved the photograph and certificate.
I wonder if she realized it would take me almost 75 years to connect the dots.
Do you know anyone who lived during the Depression? Have you talked to them about it?
Do you know anyone who started a business for another person? The highest level of Jewish charity involves this manner of support. Do you agree?
My father only had a grammar school education but later earned his Electrical Engineering Degree in Correspondence School, do you know anyone who did well will a small amount of education?
I am an only child, are you? Or do you have brothers and sisters? Do you think only children are different?
As always, the conversation starts here.