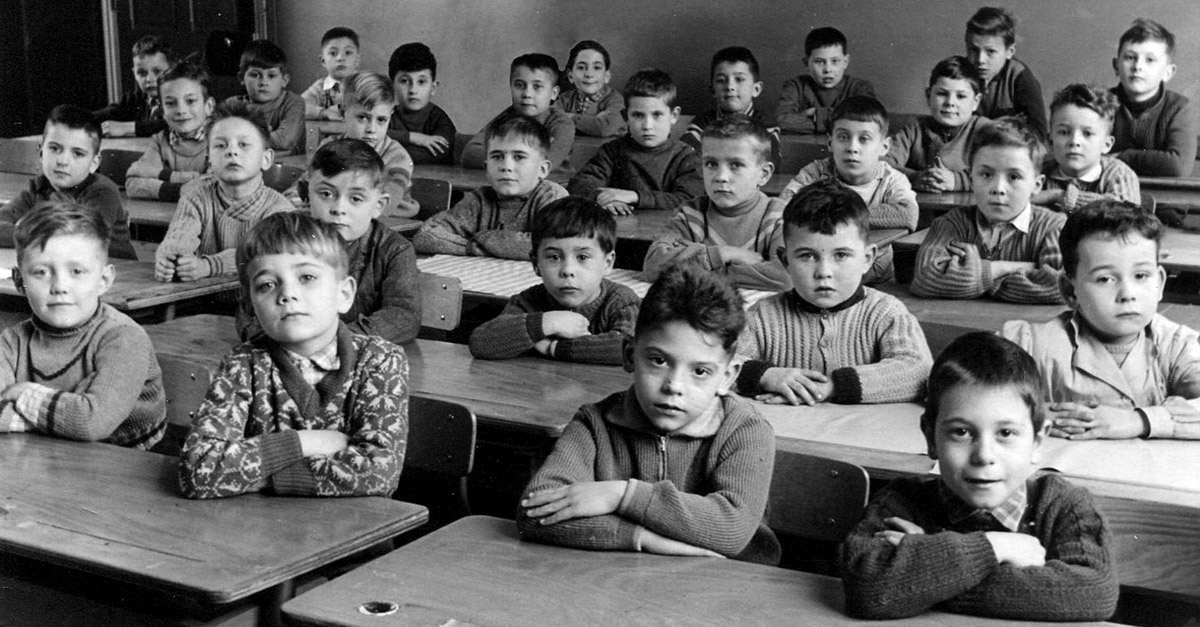 "If you wish to be a writer, write." – Epictetus
Yes, there's a new teacher, and he's starting class at The Charlotte Center for Literary Arts in just a few weeks. I am honored Charlotte Lit invited me to lead a class.
I immediately started thinking about being a teacher, listing my credentials, and planning what to say, it was then I got worried. My assurance came from thinking about Choices Do Matter. I'd just say the things I've been talking about for three years.
How ordinary choices have changed the direction of my life, how I want to tell stories and not give advice, and how I want to live in a world that is kind – those have been my teacher – so that's how I'll teach.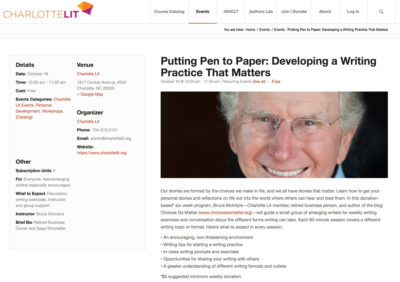 Putting Pen to Paper will kickoff on October 16 in the 10:00-11:30am slot and run each Monday for six weeks.
We'll cover getting permission to write, what to write about, the best way to tell a story, choosing the right audience, judging good writing, and then where to go next.
It's comforting for me to think of helping others start their journey into writing. My three years have been enjoyable and educational; so maybe I can help.
The average novel is 70,000 words. Using that as a measurement, I'm almost finished with my second. Breaking things into small bites, like my weekly blog, makes the journey easier.
We'll work together in this class. We'll start slow, and build each week. When we reach graduation day, we'll walk out with a story or two.
That will feel good – for everyone. Especially for the new teacher in town.
For those not in Charlotte, thanks for helping me get to this spot in my journey. I'll report back so you can keep tabs. Maybe someday we can live stream a class and you can join the conversation. In the mean time, remember, we can always have coffee or tea, virtually, and chat whenever and about whatever you want.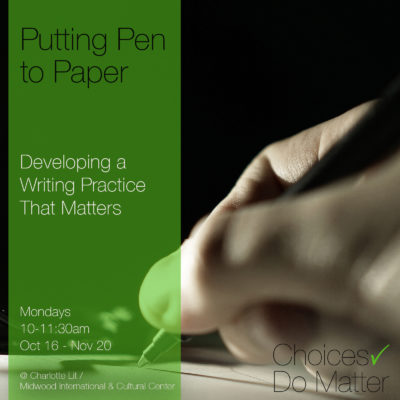 Do you write? If so, what's been your experience? Tell me about getting permission to start, about finding things to write about? If you haven't started yet, have family and friends told you to consider it?
We can explore it all, together. It is a free class, but a small donation to Charlotte Lit would be appreciated – just a few bucks in the pot to keep the room pleasant, but you do need to sign up here. That's the only way to save you a seat.
"In the ordinary choices of every day we begin to change the direction of our lives." – Eknath Easwaran
Easwaran's words has never sounded more assuring than when he speaks of ordinary choices changing the direction of our lives. The choice to write changed mine.
Epilogue
Let's spend a moment with Cynthia Morris and learn her tips on being creative. She covers much of what we will talk about over our six weeks together.