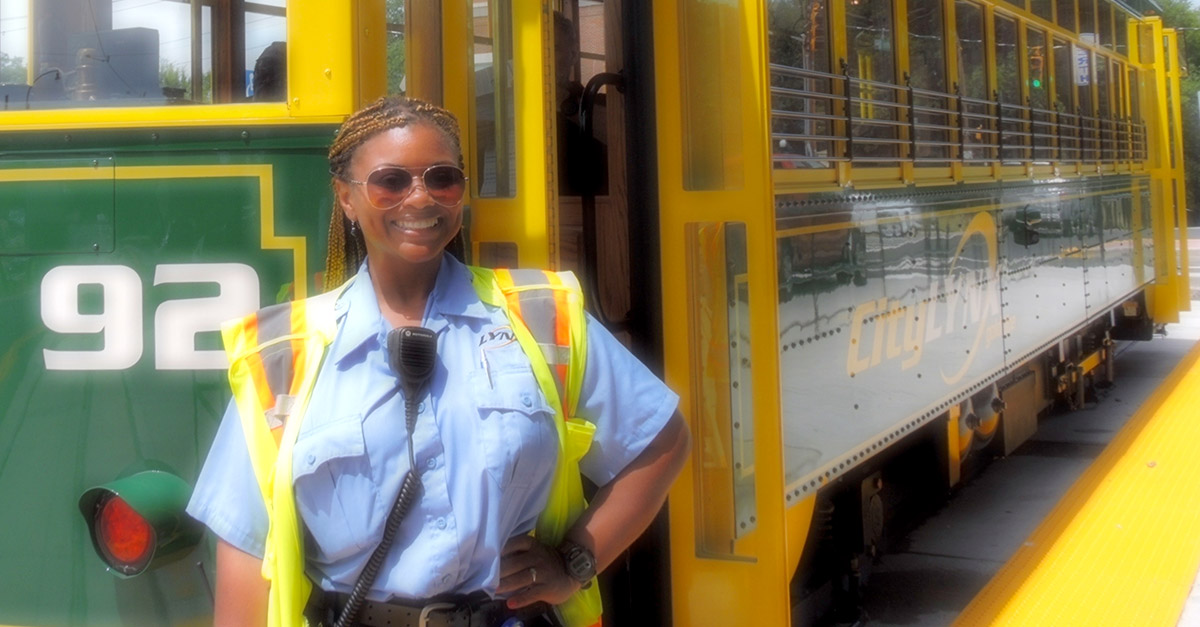 A society – any society – is defined as a set of mutual benefits and duties embodied most visibly in public institutions: public schools, public libraries, public transportation, public hospitals, public parks, public museums, public recreation, public universities, and so on.
– Robert Reich
Many years ago, trolleys were at the heart of Charlotte – they connected everything. Our grandparents took trolleys to work, to school, to shop, and to worship.
Trolleys joined our city with the new suburbs of Dilworth and Myers Park. Those neighborhoods prospered and are now among Charlotte's best addresses. Those old decisions were wise.
Today's trolleys will provide the same benefits for neighborhoods to the west and east of our core and will prove to be equally wise.
Eventually the route will travel west out Beatties Ford Road, to Rosa Parks and east via Hawthorne Lane and Central Avenue to Eastland.
The LYNX Gold Line's future 10 miles will connect neighborhoods plus stimulate development, just as the 9.6 mile LYNX Blue Line that opened November 24, 2007 connected and stimulated South Blvd. It is amazing to witness the transformation along that corridor in eight years.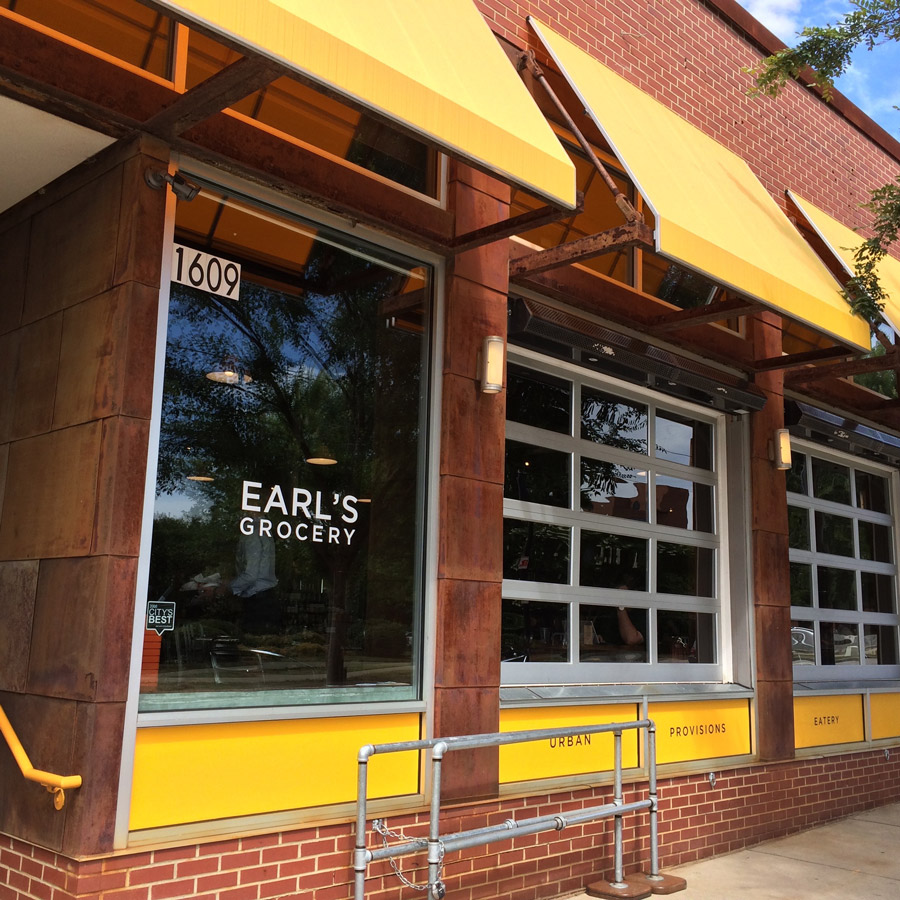 Fixed tracks helps development by giving investors the security of knowing the route will not shift. This is important when the business and home owners make their decisions.
Our new trolleys, made in Iowa, match No. 85, which last operated in Charlotte almost 80 years ago. But the similarity is only on their well crafted surface; underneath, at their core, these new cars boast the latest technology, plus handicap accessibility and air conditioning not found on old No. 85.
Our trolley's style copies the look and feel of the many bungalows still seen in the neighborhoods the cars will serve. They both represent the dignity of human labor and emphasis on handwork over mass production, providing a balance with our modern glass towers and look-alike apartments so in favor with today's developers.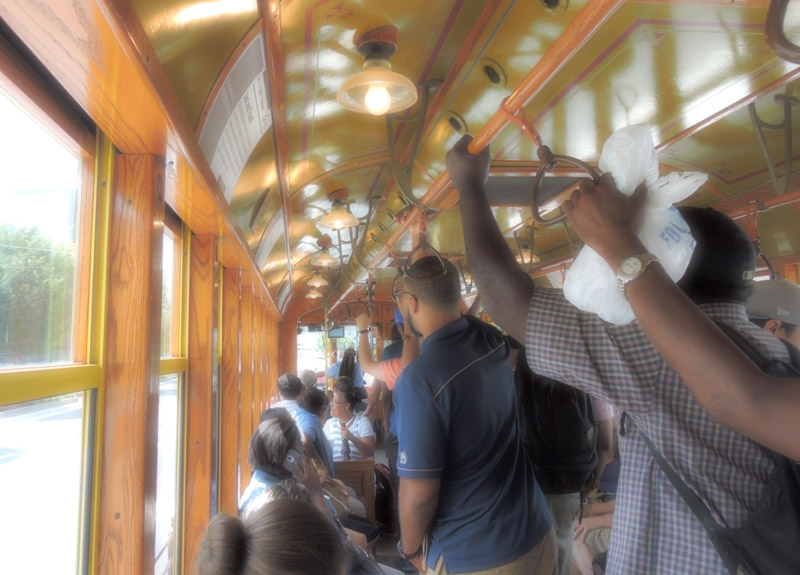 Trolleys returned to Charlotte on my birthday, July 14, 2015. I spend the afternoon riding with Randa (above) on her No. 92.
Randa is proud to be part of history in Charlotte. She worked hard to earn her job and is mindful of her riders and the traffic surrounding her car. Like so many of us – she is putting her drops in the bucket of life; going to work, to school, to shop, to worship – all in a responsible way.
Our public spaces need both public and private transportation. Pedestrians, cyclist, cars, busses, trolleys and trains all just need to get along.
Trolleys are a good choice for Charlotte.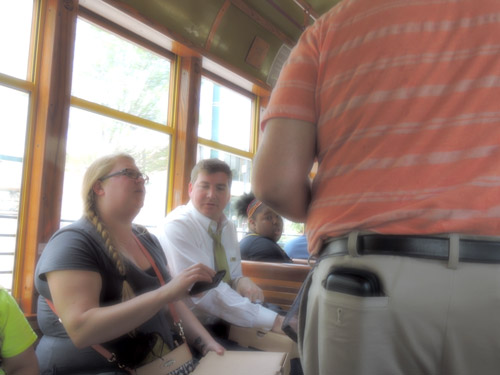 Besides, sitting next to a stranger and striking up a conversation may be how the universe plans to connect all of us someday.
There are some who criticize this vision – many of those same people scratched their head at the light rail years ago.
What do you think? Is this a good use of public money? Why or why not?
Have you ridden our new street cars?
Have you ridden street cars in other cities around the country or the world? Can you describe the value those systems add to their communities?
Why do other cities around the world use mass transit – high cost of gasoline – crowded highways? Other reasons?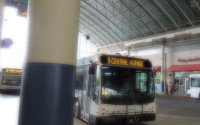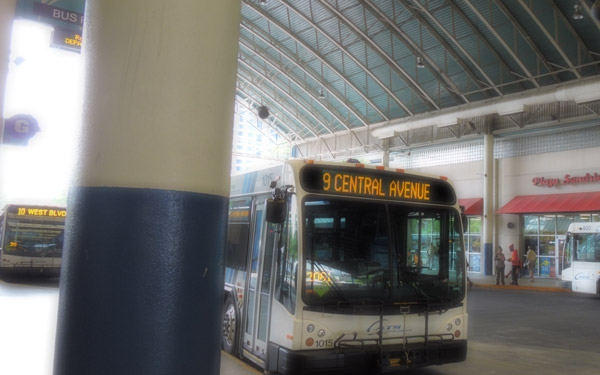 One last question, could you get home from uptown on a bus if you needed to?
As always, the conversation starts here.
"In the ordinary choices of every day we begin to change the direction of our lives."
– Eknath Easwaran
Epilogue
Stockholm has it figured out …