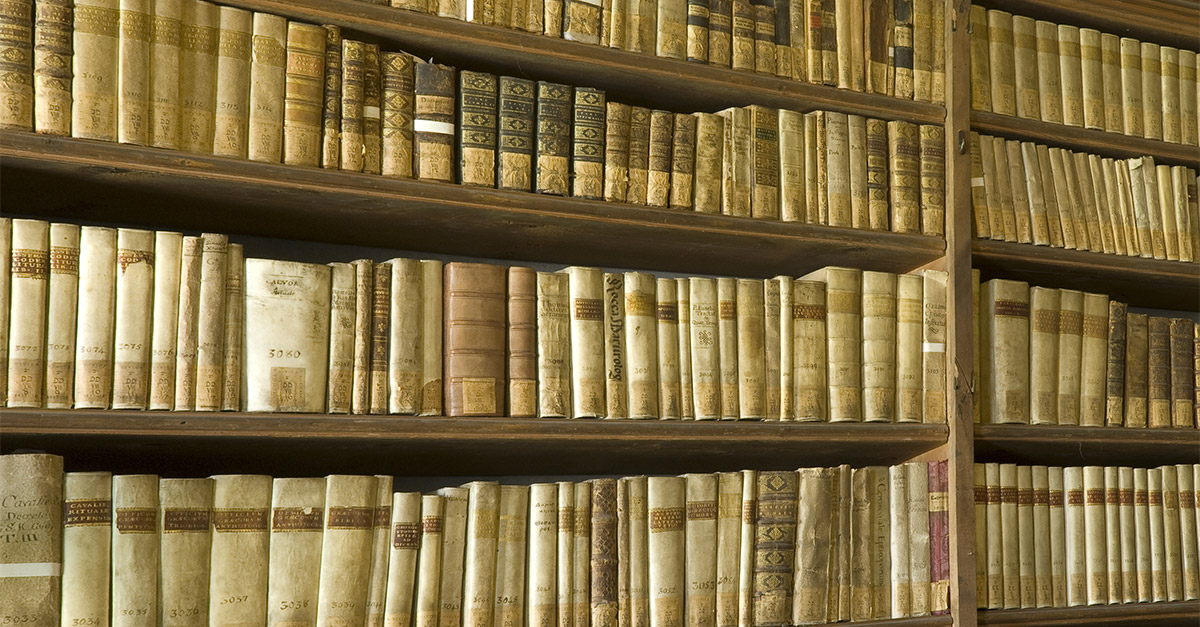 "Not only is your story worth telling, but it can be told in words so painstakingly eloquent that it becomes a song." – Gloria Naylor
I read the obituaries. Not everyday, but often.
Sometimes I know the person and plan to attend their service. Sometimes an obit celebrates a stranger. It doesn't matter, as a storyteller myself, I enjoy reading about these people and learning something about their lives.
Often, the obits share stories of people who have lived lives much different from mine. Stories I wish I knew better. Even when the obit seems dull or basic, I wonder if there isn't something more to it, something else about that person's life that still needs telling.
It's the loss of these stories that worries me – stories being untold, unheard, or both. There must be enough of them to fill a library – all being lost each day!
Recently, one obituary caught my eye, partly because it was written by the deceased herself.
"I am Martha Alexander Hazel. I was born in Presbyterian Hospital in January, 1919, and I was the last of my Mother's ten children and the first not born at home."
This woman died at age 98, having been a lifelong member of the church we attend. You can read more about her and her obituary here.
I like "Martie's" first person style of telling her story. It made me want to know more about her.
Martha's son says, "I think she would have liked to have had stories – good stories – told about her, without going beyond the limits of what really happened."
Martha isn't the only one with stories, we all have them and they need to be shared. I wish more of us would join storytelling groups, learning how to craft our stories in short, simple vignettes that could be passed on.
The stories could be oral accounts, or written and shared electronically. They could be compiled in a blog so family and friends could enjoy them now, as well as later.
I'm sorry we have lost Martha Alexander Hazel, but at least one of her many stories lives on and will inspire others to share their own.
What stories do you remember your parents or grandparents telling (when you stuck around) after the full meal following church on Sunday?
Can you tell me about listening to the stories of others? What do you enjoy? What would make that experience better?
What can you tell me about your own stories, how do you keep them alive in your family? Is that important?
Storytellers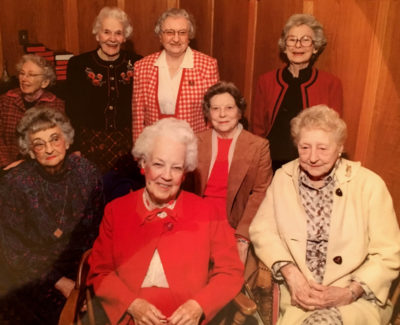 Imagine the stories these eight women could tell from their 720 collective years of life!
Fortunately, I learned many from my mother, that's her in the red and white checked jacket. This was the last meeting of the Lockhart-Gammon Bible Class (1927-1991) at Martha Alexander Hazel's home church.
Would you considered being part of a storytelling workshop, where you developed your own stories and helped others do the same with theirs, even getting help with the technology part, if that's not your thing?
Do you think storytelling could provide socialization and cognitive presence in retirement communities like Martha's?
As always, the conversation starts here.
"In the ordinary choices of every day we begin to change the direction of our lives." – Eknath Easwaran
Epilogue
See what Peter Doctor, the Oscar winning, midwesterner from Bloomington, MN has to say about his storytelling work with Pixar. And if anyone can tell a story, it's the folks at Pixar.