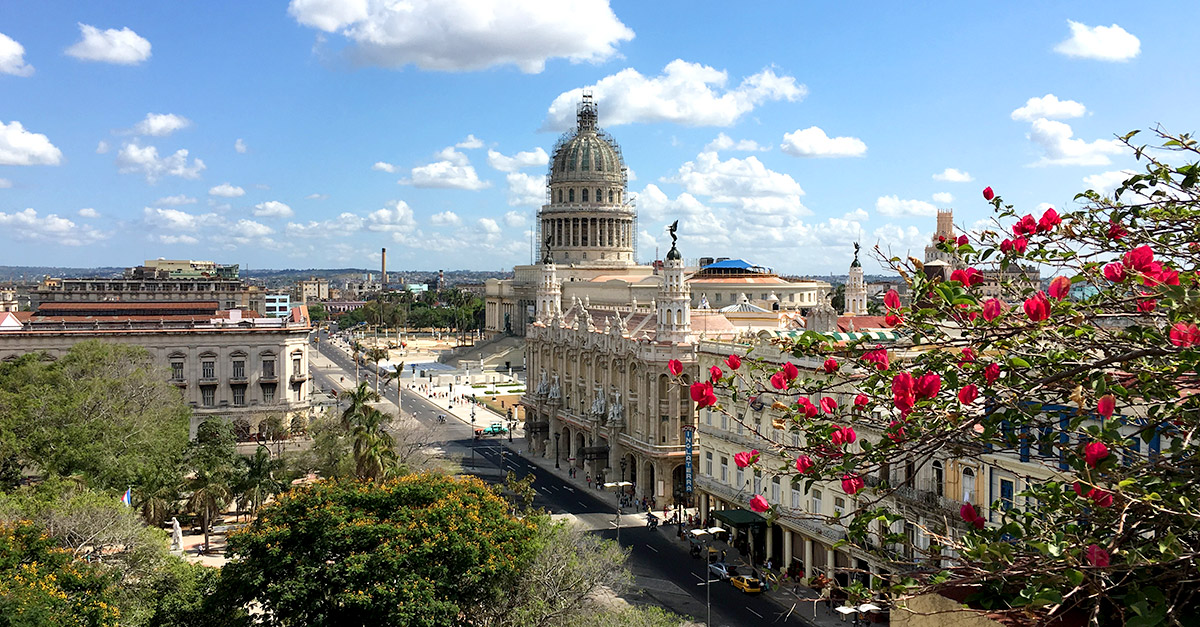 "Travel is fatal to prejudice, bigotry, and narrow-mindedness, and many of our people need it sorely on these accounts. Broad, wholesome, charitable views of men and things cannot be acquired by vegetating in one little corner of the earth all one's lifetime." – Mark Twain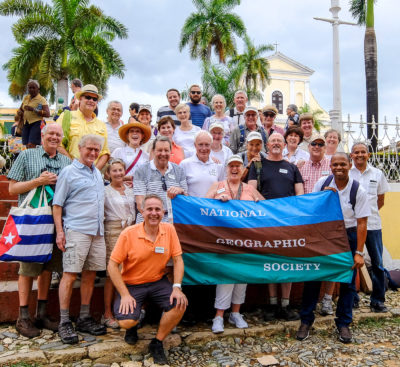 We just returned from an eye-opening trip to Cuba, a trip that until recently was not permitted for citizens like us. Cuba, while just 90 miles off Florida, has been off-limits to U.S. travelers for more than half a century. Traveling with National Geographic was eye-opening. Like all U.S. approved travel to Cuba, ours was a people-to-people trip.
Now, as I settle back into my daily routine, I am having trouble reconciling my pre-existing prejudices with the realities of life on that small but powerful island.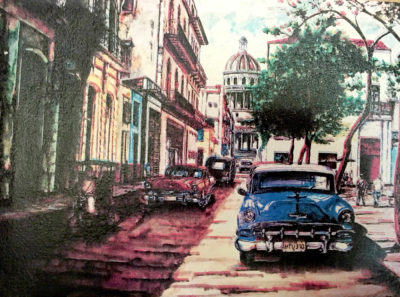 Before my visit, I thought the buildings would be gray and crumbling, the people would be poor and sad, and the cars would all be old. That was okay because I wanted to see, first-hand, the devastation of almost 60 years of harsh communism. I was certain the Cubans would welcome me with open arms to fix their problems, returning them to the beautiful days of Bogie and Bacall cruising the Caribbean on their private yacht Santana with Hemingway having just one more daiquiri at the El Floridita in Havana before stumbling home to the Hotel Ambos Mundos.
After all, I assumed everything would have stopped when Fidel and his gang took over. Cuba would be in a time capsule only my USA know-how could unlock.
What I found, was a much more complex picture, with an even more complicated future.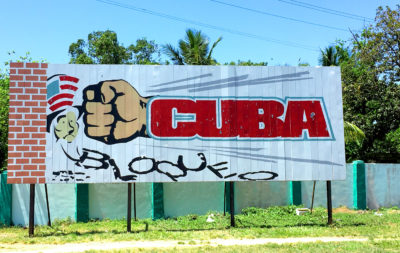 José Martí, a Cuban poet and patriot, admonished, "The first duty of a man is to think for himself." That is what Cubans have done. They have survived the United States Embargo, with all its punishment on the people – not Castro's government – and flourished in their culture of scarcity, by thinking for themselves.
This scarcity has served them well. The Cuban people have learned to keep their fleet of 1950's cars on the road, develop urban agriculture to provide food and enabled the government to focus on healthcare and education. What we think of as scarcity fosters sovereignty, energy independence, and sustainability for the Cuban people.
My brainwashed North American attitude, in its culture of abundance, was blown away in learning a Cuban's life expediency was 79.1 years, higher than my 78.7 years. Also, that Cuba's infant mortality is 5.8 per 1000 births verses our 6.2.
Fact: Cuba has enough doctors to export 46,000 to post in Latin America and the Caribbean, with a few thousand in 32 African countries. The Cuban government earns $8.2 billion from its medical workers exported overseas.
Something has been going on with this island country since we slammed the door shut in 1961. While it's true that their infrastructure is crumbling, the Cuban creative spirit has remained alive and well. (BTW: Cuba is not the only country with crumbling infrastructure!)
Today's Cuba is awakening to an entrepreneurial spirit that is quickly replacing government jobs where "the government pretended to pay us, and we pretended to work."
At last count, there were over 200 permits available to small business startups for everything from event planners to pubic bathroom attendants and every possible trade.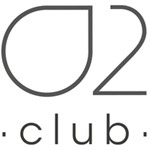 That entrepreneurial spirit was clearly flowing when we visited O2, a private business offering new jobs for other Cubans along with coffee, a garden, and spa. O2 has a social media presence with a website and Facebook page.
Like every small business owner around the world, Cuban entrepreneurs are proving how friendly, price-value services, bring in more customers with ever growing sales. One of the many home-based restaurants, called paladars, we enjoyed was La Guarida. They continue to increase in popularity and prove what great food and great service can do to make a restaurant the most desirable in all Havana.
In the end, my answer to "What's Next for Cuba?" is that Cuba will be fine – by just being Cuba.
A culture of scarcity is different from a culture of abundance. Right? In what ways does scarcity make me stronger than abundance. Or does it?
If we all lived on an island, smaller than the state of Pennsylvania, how would we adjust? Pennsylvania has almost three times more people per square mile than Cuba (284 vs.102). Does density make life easier or harder? Why do you think so?
José Martí said, "We light the oven so that everyone may bake bread in it." Do the words of Señor Martí speak to socialism or just an inclusive community spirit?
Have you been to Cuba? What did you think? If you would like to go someday, why do you think so?
As always, the conversation starts here.
"In the ordinary choices of every day we begin to change the direction of our lives." – Eknath Easwaran
Epilogue
Sing along with Pete Seeger's Guantanamera – with words that have more cultural meaning than literal meaning. This song fits the national pride of Cuba and is a symbol of peace and justice in the American folk movement.