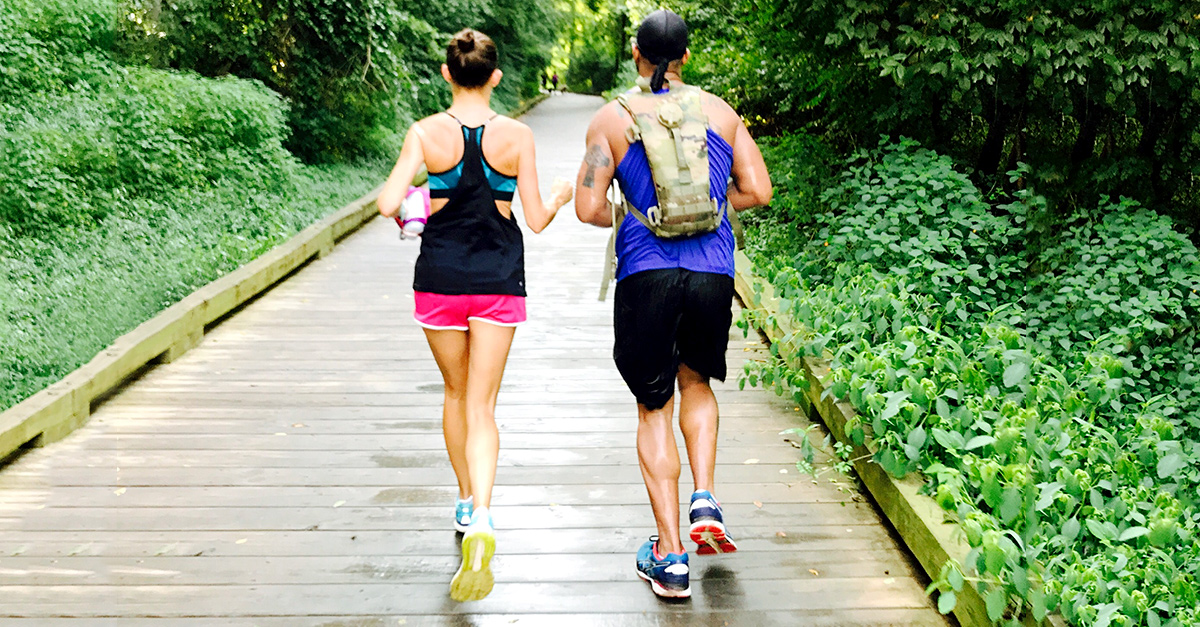 "The purpose of human life is to serve, and to show compassion and the will to help others." – Albert Schweitzer
We've all seen two runners matching stride for stride in the park or on a greenway. They run with a paired choreography that's both beautiful and energizing. There's a healthy sense of freedom in every graceful movement.
But what if one in the pair doesn't have the confidence and freedom needed to run alone? What if when alone, that runner stays on the sideline because of a disability like blindness?
That's where my new friends at Para≈Guide enter our story. "Sight by side" is more than a tag line for them, it's the perfect description of what this group does everyday.
Para≈Guide helps the vision-impaired walk, run, swim, cycle and more. The athlete and the guide can go into the world together, enjoying the freedom of healthy activity.
Shannon Houlihan, the co-founder of this unique non-profit is a sighted and gifted triathlete, along with being her mother's caregiver, a wife, and mother of her own two.
Not long ago, on a routine cycling ride, Shannon met Chester, a military veteran and now a vision impaired cyclist.
Chester's courage to get out and ride a bike while blind prompted Shannon to think of all the people who were not active because of this disability. She wondered how many people would like to cycle, swim, and run – or just walk – if only someone would come by their side and be their eyes.
It was then and there that the idea of Para≈Guide was born.
Soon after, Shannon met Eric through a service that connects the vision impaired with the help they need. Eric's eyesight was lost from his struggle with Glaucoma.
Losing his vision had been devastating for Eric. He felt like he'd lost most of his old life. He had been a runner when younger, but it seemed like that was yet another thing he'd never be able to experience again.
He longed to feel the joy and freedom of his lungs keeping beat with the pace of his stride, all while floating a few inches off the ground.
Eric had struggled to start running again but needed more help. When he met Shannon the pair became inseparable, joined by a mutual interest in running and a short piece of twine.
They started to log miles together and as the distances increased so did the trust Eric felt in Shannon's eyes. Simple commands like, "all clear, stop, hard right, dog left, dirt trail" were what Eric needed to find his way.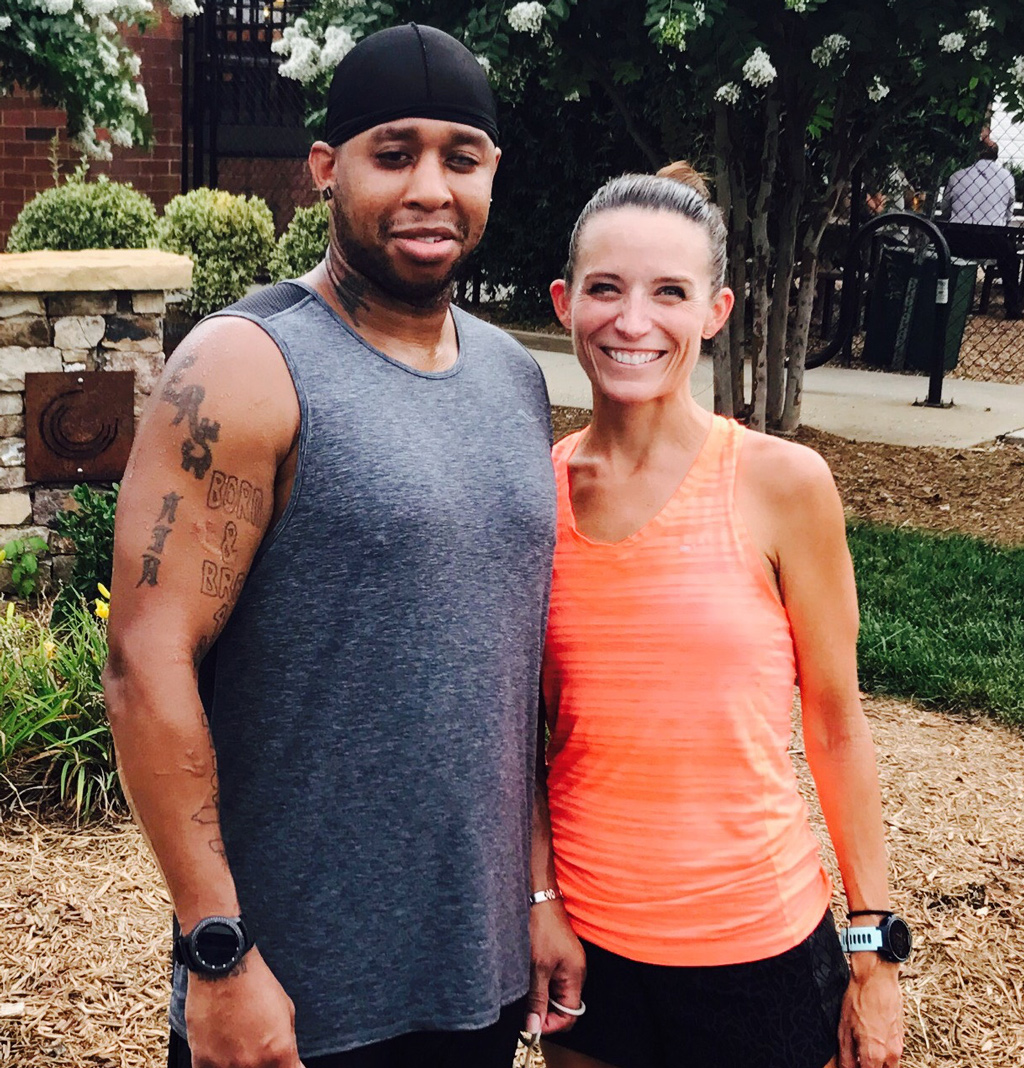 "Para≈Guide is all about enablement. We help the visually impaired enjoy a full life by putting sight by their side.
Guides work with all ages and abilities; coaching, encouraging, or just coming beside. We walk, run, cycle, swim and more.
It's rewarding for the visually impaired to be out doing something with a new friend, and even more rewarding for the guide.
Interested? Whether it's only a leisurely walk in the park or a full triathlon, we should talk soon about how you can be the sight by someone's side."
– Shannon Houlihan, co-founder, Para-Guide
Now Eric is training for the Charlotte Marathon, then New York City in 2018, all because of one unselfish guide.
Have you ever seen two runners, matching their strides, and then looked closer to spot a little string between them? What did you think about that?
If you had a vision impairment, like Eric, would you still want to run and feel the freedom you remembered? Can you describe ways you could help give another that freedom?
Maybe you aren't a runner, but can you walk just one mile?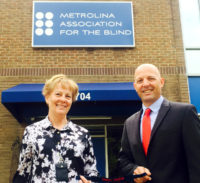 Para≈Guide has teamed up with the Novant Health Charlotte Marathon and Metrolina Association for the Blind to recruit and train 150 sighted guides to enable vision impaired participants to walk one mile at the Charlotte Marathon on November 11, 2017. Longer distance volunteers are needed as well.
You'd be helping someone else see the road while tethered to your wrist. That would be good for your new friend and for you, when together you crossed the finish line.
As always, the conversation starts here.
"In the ordinary choices of every day we begin to change the direction of our lives." – Eknath Easwaran
Epilogue
Shannon will step on more podiums when she's ready, but for now, she's proud to be helping others step on the podiums in their new lives.
Let's join Shannon and others on November 11. Okay? You can learn how to get started here.