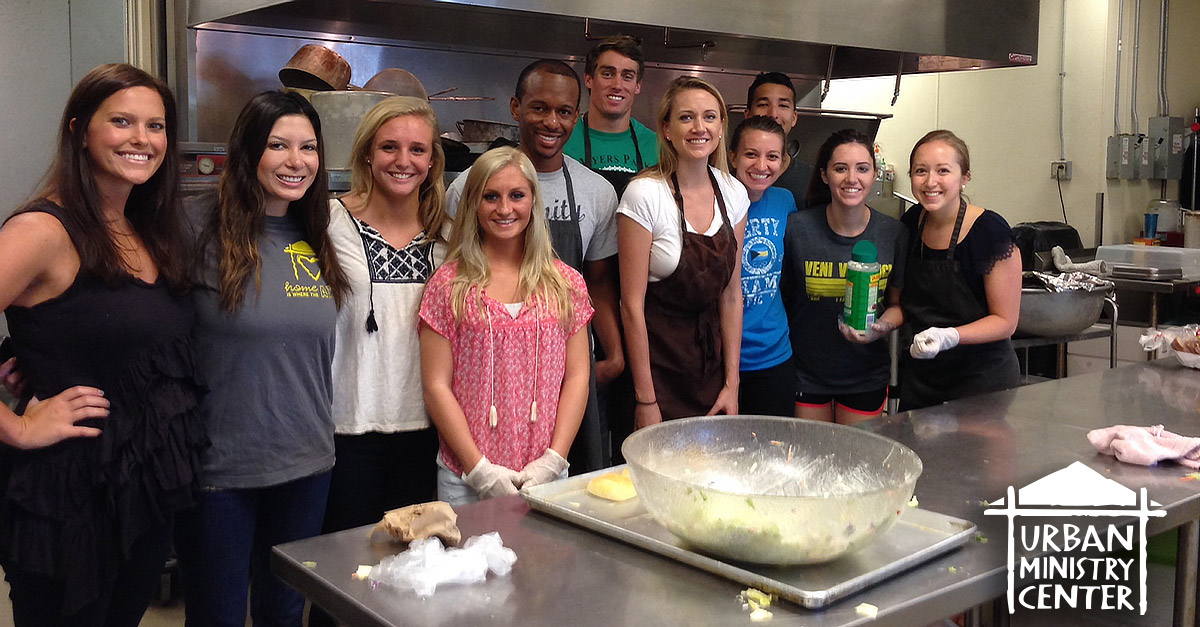 "Surrounding me were exhausted men and women bent from the weight of bulging backpacks and tugging bags that held the remaining contents of a life somehow lost. "…every person … on the doorstep was called not a "client" but a "Neighbor." – Kathy Izard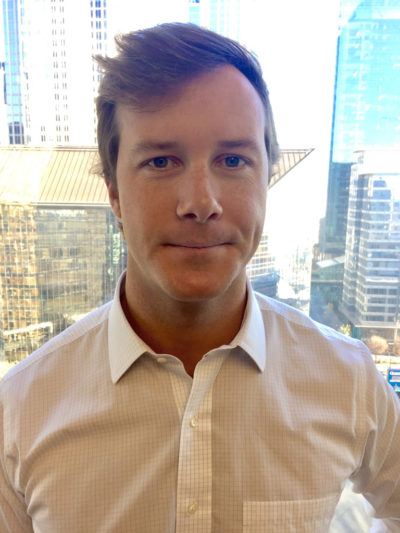 I met Mark Ethridge in the Grier Heights Community Center. We were part of a multi-racial book club discussing Rev. William Barber's book, The Third Reconstruction. It's the story of Rev. Barber's movement to bridge our culture's racial divide.
Mark's contributions to the discussion revealed a wisdom beyond his youthful appearance.
I was curious to learn how he gained his interracial knowledge at such a young age.
We were soon able to sit down at the neighborhood coffee shop, Julia's.
When I asked about his interest, Mark said,
"I've always been interested in what it means to be part of a community. After college I realized there were parts of Charlotte, my home town, that I didn't know anything about. If I was going to be a part of my community, I wanted to get a better understanding of ALL my neighbors, even the homeless. Homelessness was not something I saw, growing up in my part of Charlotte, but I witnessed it every day once I started working uptown. I couldn't ignore it. The Urban Ministry Center caught my attention because of their efforts. Bringing Charlotte Together to End Homelessness. That sounded good to me."
"THE URB" as some call this 22 year old center, is going beyond just meeting the basic needs of these neighbors. The volunteers and staff operate on a deeper, more human level.
Mark continued, "Homelessness is not an inevitable part of our society. Authorities have proven how to solve it and Charlotte is now poised to do just that – to end chronic homelessness.
"Many of these folks are on the street because of the same things that keep me awake at night, the loss of a job, a spouse or parent, a bad investment, anything that can turn the world upside down. We weren't all born with the same safety nets. These are people who share my streets, my sidewalks, my fears and who came to Charlotte for the same opportunities I am seeking. How else do you define a neighbor?"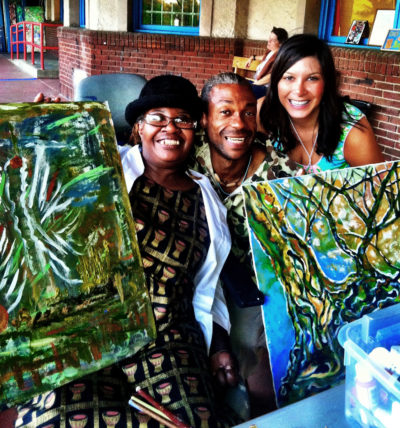 Urban Ministry Center has some unique programs, says Mark, "I've learned that individuals can change outcomes for people experiencing homelessness. The unique services that UMC offers; street soccer, art, the running club – are all ideas that came from volunteers. These programs are transformational, for everyone involved, by finding ways to connect."
One unique volunteer program, The Urbanites, is Mark's favorite.
The Urbanites (shown in the feature photo at the top of this post), are a young professionals group within the center. They make volunteer opportunities easy and accessible for busy young adults. There are 15 to 20 service opportunities each year, requiring no orientation, paperwork or commitment – just show up. It's the perfect entry level opportunity.
"It doesn't take more than a few visits to UMC to begin recognizing folks on the street. Even better, it only takes one conversation to begin a relationship. As Charlotte seeks to address its affordable housing crisis, our goal is to have the next generation of leadership know our most vulnerable neighbors. Can you imagine a more powerful way for this community to move forward together?"
Mark Ethridge is making a difference in our community, putting his drops in the bucket of our success every day.
Can you tell me about other young professionals, like Mark, who are committed to changing lives in our city?
If you have visited the Urban Ministry Center, what was your experience? Can you describe your volunteer roles?
As always, the conversation starts here.
"In the ordinary choices of every day we begin to change the direction of our lives." – Eknath Easwaran
Epilogue
Take a minute to view some of the many volunteer opportunities at the Urban Ministry Center and if you would like to join in, click here.