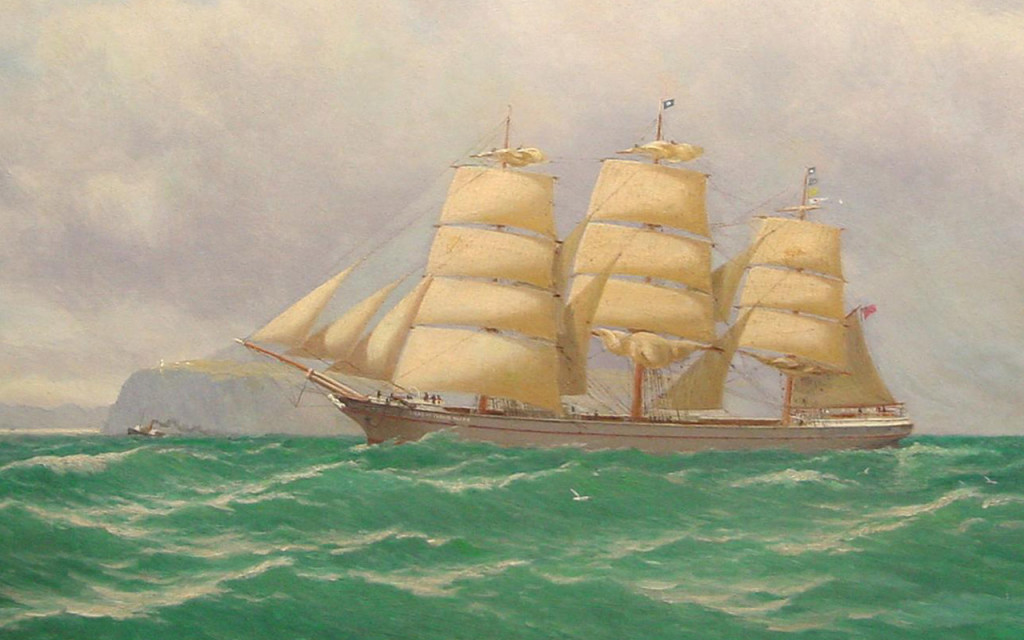 How my mother's family made it to America and her early years on a farm in Tennessee.

Sailing across the Atlantic to The New World was a life changing choice – and not just for the three Kaltreider men 275 years ago with Captain Thomson on the Friendship; their choice changed many hundreds of lives into the future.
These three brothers sailed from Rotterdam, Holland on October 12, 1741. I wish I had pictures of them getting on the ship in Holland – and stepping off in America – The New World – what an adventure. Better than pictures, I want to ask Peter, Philip and Hans George some questions. What visions did they have of their new lives? Did they have money with them or had they spent everything on the voyage? Did they have wives and family with them on the ship and it was just not recorded? Were there women on the Friendship who they knew before sailing or did they meet their future wives on the crossing?
Oh – to sit down and have a cup of tea with all of them and just visit.
The Kaltreiders were German – they, no doubt, had joined many to escape religious persecution by sailing to the unknown new land of America. But maybe they were just typical young people – up for adventure. History can tell us the names and dates but not the hopes and dreams in their hearts.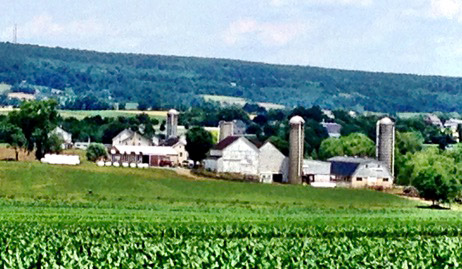 I do know that they settled in York, Pennsylvania – in the Dutch Country of Lancaster County. Today the phone books are full of my kin in towns like
Strasburg, Lancaster, Hershey, Gettysburg and Harrisburg.
I think it is clear that they liked the freedom of William Penn's new land because some sided with the Revolutionist against King George III of the United Kingdom.
At least one Kaltreider fought for his new country's freedom. Henry Kaltreider (son of Hans George) , born in 1745 and married to Christina Hershner (Hershey?), served with Captain Jacob Comfort, Third Battalion, York County Issue in 1780 in the Revolutionary War.
My people were on the winning side – but often people choose a different side for equally valid reasons. I am sure many were forced to make difficult choices then – as many make difficult choices today.
The Kaltreiders' were Revolutionist – they were free thinking pioneer settlers – they were also hard workers. I am proud of their grounded spirit, dedication and not feeling entitled to an easy life. I have inherited some of these traits – and I hope my children and grandchildren have as well.
These early settlers were not afraid to make choices and to take chances so it is no surprise that my grandfather, Daniel Kaltreider, born in 1867, took some entrepreneurial risk as a young man – and even later in life.
Daniel used what money he had to buy up cattle in southern Illinois, Kentucky and Tennessee and drive the cattle north to market in Chicago. Planning to make money but never knowing for sure – too many things go wrong – cattle die, they get stolen, wander off – or the buyer in Chicago might not pay enough money for his cattle. Those are choices – gambles – an entrepreneurial spirit for sure.
He died when I was an infant so I only know the stories my mother told – she loved his spirt and the things he taught her in life.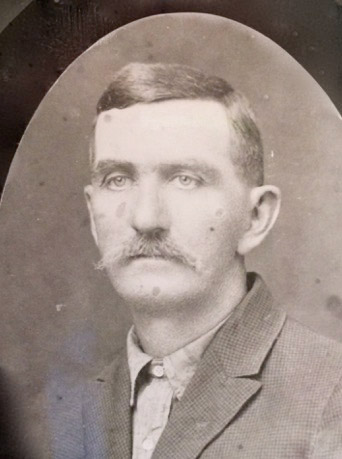 When Daniel was ready to settle down, he went from driving cattle to teaching school in Illinois. That is a major career change. I would like to ask him how he chose teaching and how he was qualified.
While teaching he met and married my grandmother, Mattie E. Johnson (1865-1913), also a teacher. Daniel was 32 when they married.
The new couple moved to Madison County, TN and began their life together on a farm outside Pinson. I am sure Daniel hoped to create, for himself, his new wife, Mattie, and their future family; the life his ancestors had lived in the Pennsylvania Dutch country.
This was to be only one of the many re-inventions he would undertake in his 76 years.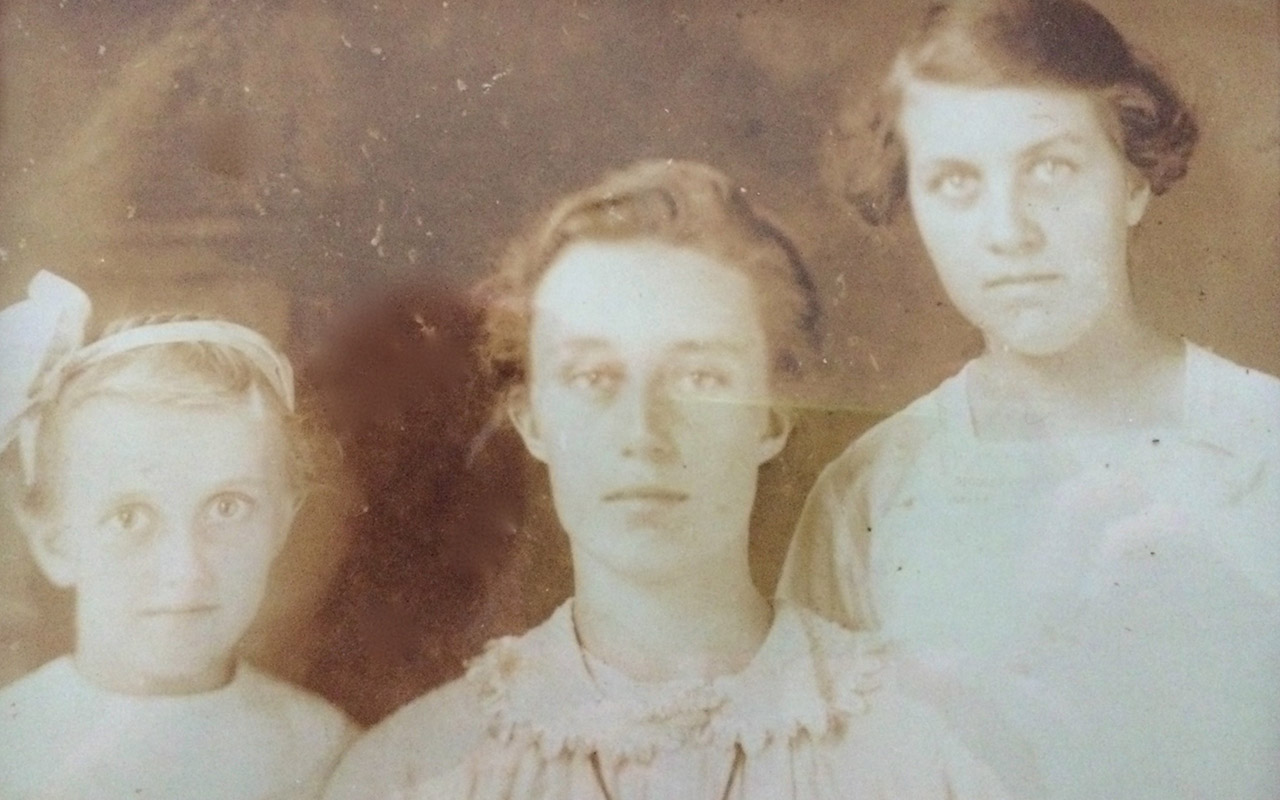 My mother, Helen Lorene Kaltreider, was born on that farm on December 12, 1905. She was the youngest of Mattie and Daniel's three girls.
The girls were close growing up and enjoyed their family life on the farm.
Their days were full of childhood games, school and all of the many chores that go with farm life.
But that ideal setting was about to change and my mother's life would be forever altered – along with mine.
Have you studied all of your ancestors – paternal and maternal, how far back? Your personality is made up of all of them, right? What characteristics do you share?
How much of who we are was set in motion by our ancestors long ago? Were we predestined to become who we are today, or do you think we have free will and our family's past has no influence on our present life?
What choices did your mother and father make? How did those choices affect you?
If you are adopted, do you know your biological parents? Are they different from your adopted parents?
As always, the conversation starts here.